Critics are damned – damned with obligation and deadline. They reluctantly watch a film even though its potential for having a direction is doubtful. Damned by obligation as a conduit of taste, they passionately engage in online and offline advocacy. Damned by friends who rely on their guidance, they organize thoughts into letters.
Film critics are the most patriotic, loyal, and patient audience. Their patriotism induces a sense of tolerance for anything and everything until it gets to its peak. Thus, unlike the unobligated audience, the working critic can't leave a cinema hall in protest or hastily switch from an unambitious film to one that promises an imprint of ambition. The critic must follow the infantile and slurry steps of the film, absorbing details.
It was these thoughts, in an unarranged pattern,  that kept gaining my attention while I watched 'Disconnect: The Wedding Planner'. This informs why this review has labored itself in addressing those uncoordinated thoughts — a critic isn't a hater. Sense of duty aside, I would have abandoned watching the film after the first 10 minutes. Fortunately, for the producers, bound by duty, the 10 minutes rather than being my time for exit become my signal for entry. Now, to the film.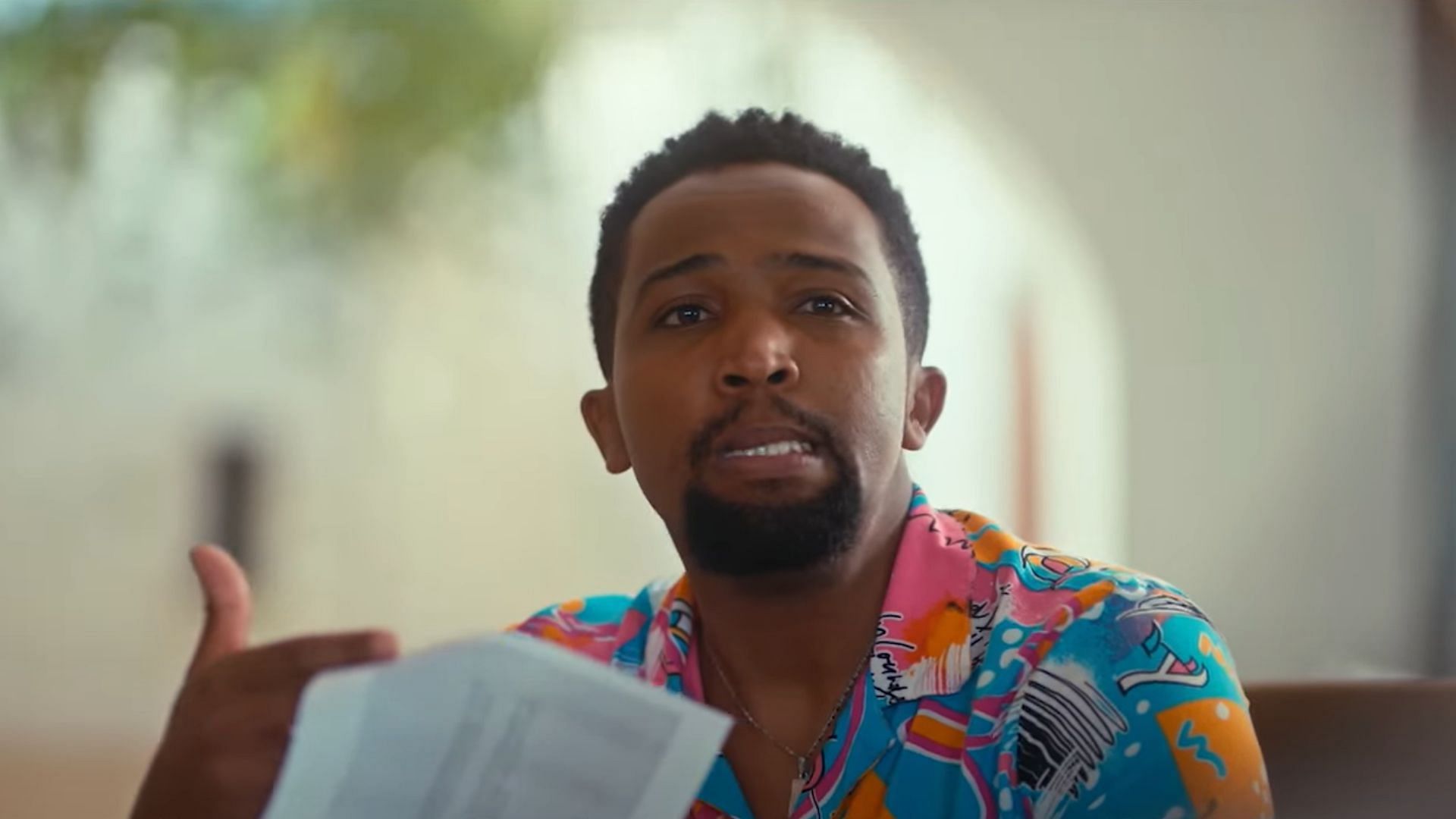 Netflix provides an interesting synopsis. It's a "feel–good rom-com. A man struggles to organize a  last–minute destination wedding. And in his endeavor to organize this wedding, he fell in love". Those are the triple information the synopsis reveals and quite truthful to the expectation, they are met. Otis' (
Pascal Tokodi
)  tweaking of words (fondant to fondle) and unguided actions, the commentary of Abeo
(Francis Onwochei
) and Gabrielle (
Wale Ojo
) are rife with humor. Also, a wedding is allegedly planned. But, until the end, nothing seems planned. The wedding relies on spontaneity. And still truthful to the synopsis, Otis realizes his attachment for TK (
Catherine Kamau
).
The film labors itself with many responsibilities and character arcs. Celine (Brenda Wairimu) and Richard (Brian Ogolla) have an unstable and subtly toxic relationship; Jude (Patricia Kihoro) has a cheating fiancé (Lucarrell Onyango); TK has an obsession with Otis; and Khalid (Justin Mirchi) has an unnamed business enterprise that needs investment. At some point, each of these disparate stories takes the center page and you begin to wonder what story the film is focusing on. 
And in taking the cue, Dele (
Tope Tedela
) and Rita (
Meg Otanwa
) labours Otis with responsibilities too. A Kenyan man, with no sense of organization in the life choices he makes, is trusted with organizing an "important" Yoruba wedding. Otis likes every other fazed human slugged in performing his obligations. 
What is Otis's story? Distancing oneself from marriage is a credible life choice that comes with a history. Someone or something will have propelled the decision. For Otis, we have no sense of why or who propelled his decision. We are only left with his unconvincing talk about the dangers of commitment. 
An international collaboration produced Namaste Wahala. Despite its flawed aspects, the alliance is a decent attempt at telling a universal story: the choice of partners isn't geographical. At times, love pushes you beyond your immediate boundaries into distant shores. The Biyi Bandele-adaptation of Chimamanda Adichie's historical fiction, Half of A Yellow Sun is another positive collaboration.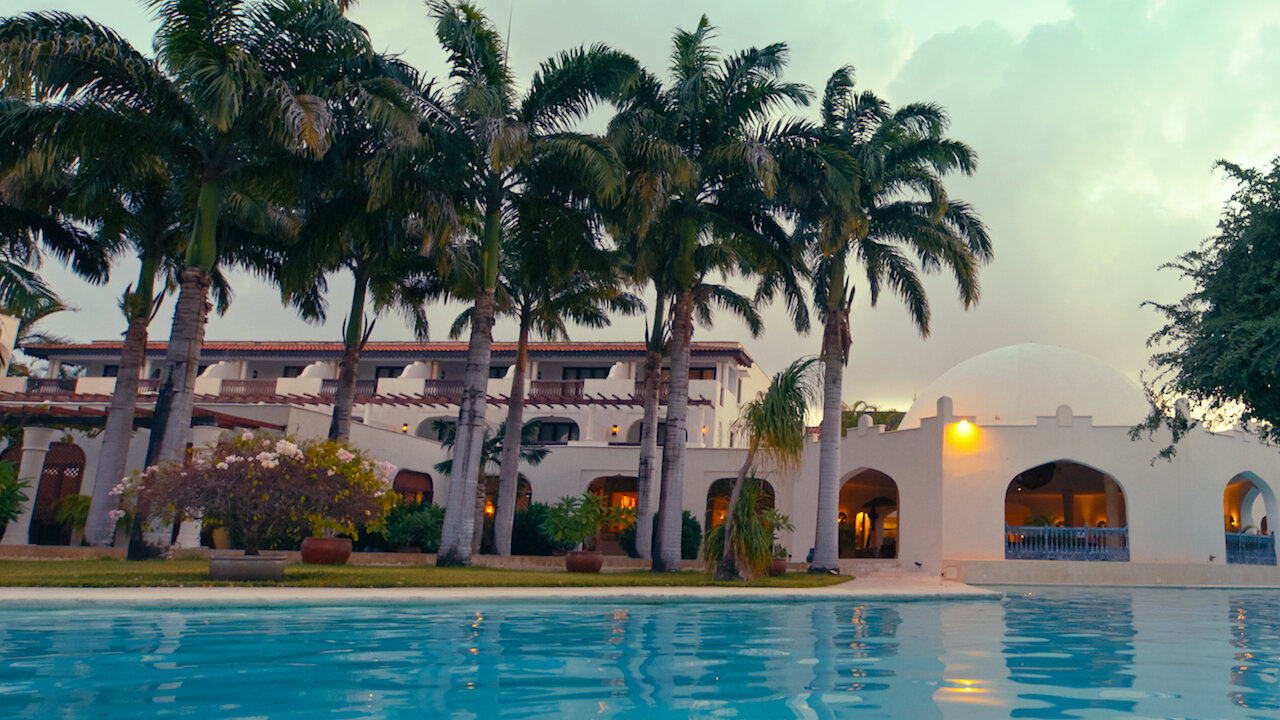 In this national partnership, between Kenya and Nigeria, Disconnect: The Wedding Planner is produced. Predominantly shot on Kenya soil, with multiple Kenyan cast, and as the credit list shows, numerous Kenyan crew, the baton of pre-production, production, and post-production rests with the Kenyans. This partnership between this unique continental industry is an ambitious but dented attempt at a pan–African collaboration. Rather than fostering unity, stereotypes are easily stamped on each other's faces. Nigerians are fraudsters. Kenyans have a repository of endowed women. 
The sound design in the film is firm.  Sound has always been used by filmmakers for a list of things. It gives voice to the visual form. It can be aptly poised to foreshadow an action sequence. Sound has a list of duties on its CV.   Lee Smith, the sound mixer, hired different Kenyan music in enlivening an ongoing sequence. While the film seems to occasionally take a detour in its 2–hours journey, you can gleefully enjoy the sound as you journey on. 
In my adventure into atheism–inclined literature and arts, I discovered a new but popular meme. In it, an usher welcomed members to service. Before gaining entrance, the usher asked the members to submit their brains at the entrance. Obviously, they won't be doing much thinking but believing and accepting anyways — independent thought is rebellious.  
Cinema has a semblance of this amusing anecdote. The audience mutes their doubtful mind to enjoy the staged and tapped illusion. For an enjoyable watch, the audience must silence disbelief. Though the audience passively accepts the ongoing illusion, their sense of self-judgment might disrupt their quest for overall enjoyment. Watching Disconnect: The Wedding Planner requires picking from either of the two options. And here's my advice. 
For an enjoyable watch, you need to switch off your ability for thought and passively watch as Khalid keeps mentioning a deal (which we know nothing about); Judy's sexual escapade with Celine's finance with no uproar; and Dele obsessed with a Yoruba wedding planned in Kenya.
You don't need to think; just watch. Unmuting your thinking ability will signal an unpleasant watch. The numerous and unavoidable cracks in the film gloriously reveal themselves. The lumpy plot will reveal itself and unexplainable actions of the character will become too glaring. Rather than just believing, you will start questioning.  Whatever choice you take, you have been warned!
Writer:  Brian Ghettuba
Director: David 'Tosh' Gitonga
Producer: Iman Mueke
Director of Photography: Motheo Moeng
Lead Cast: Meg Otanwa, Tope Tadela, Wale Ojo, Pascal Tokodi, Catherine Kamau, Justin Mirichi, Brenda Wairimu