For film buffs like Yusuf Damaris Eneze, the film and cinema experience transcends the rush that accompanies the viewing of a cool, new movie, and the hype that surrounds its release on social media. Damaris believes the film audience needs to understand the market and have important conversations on the growth and development of the Nollywood film industry. This, she considers necessary in order to adequately optimize the watch experience of Nollywood films.
"I do think there is a need for more discussions in/about Nollywood. Although I would give Nollywood its accolades when it comes to improvement in the quality of films over time (in terms of storytelling, production, casting, etc.), I think there is always room for growth, especially in the area of stories that are more reflective of society and attention to details," Damaris told The Film Conversation.
"And even on stories that are more reflective of society, it's not as if they don't exist. That's why there is a need for more discussions. They exist but there is no platform for publicity or at least, critique of such films. I'm very sure very few people are aware of how good Nollywood short films are, due to this reason," Damaris stated.
The 'discussions', much needed on the quality of films and discourse on the growth of Nollywood, is what prompted Anita Eboigbe and her colleague, Daniel Okechukwu, to establish the Inside Nollywood project. Founded in October 2021, the platform is focused on reviewing trends in the film space, influencing the film culture, and navigating relevant discourses; oftentimes tough, in Nollywood.
"Every time people are talking about Nollywood, it was very easy to point out the things that were not working. But for us, it was important for us to see the industry grow; we wanted to see how we could have conversations that would inspire impact. We wanted an avenue where the audience, stakeholders, and everybody concerned with film, no matter how trivial, could listen to honest conversations and enjoy the process, and that was how Inside Nollywood came about," the project's Co-Founder, Anita Eboigbe, told The Film Conversation.
"I think our methods of reviewing trends and navigating discourses in the Nollywood sector have been simple," stated Anita. "We would write, and we understand the power of conversations, so we are very conversations-based. People know that when they come on Inside Nollywood to have a conversation, it is a free, fair, and cordial space; where people feel as welcomed as possible. The goal is simple – we need to have conversations that would expand the ecosystem and grow the industry."
The platform has discussed the operational structure of TNC Africa, a TV and film production which a consistent record of telling the most hard-hitting African stories. It has reviewed movies like King of Boys and Damilola Orimogunjue's For Maria. It has also piloted conversations such as the dynamics of women making money in Nollywood. Its Twitter Space sessions had also addressed topics ranging from toxic experiences in Nollywood and the tremendous exploits of some of the brightest Directors in the industry.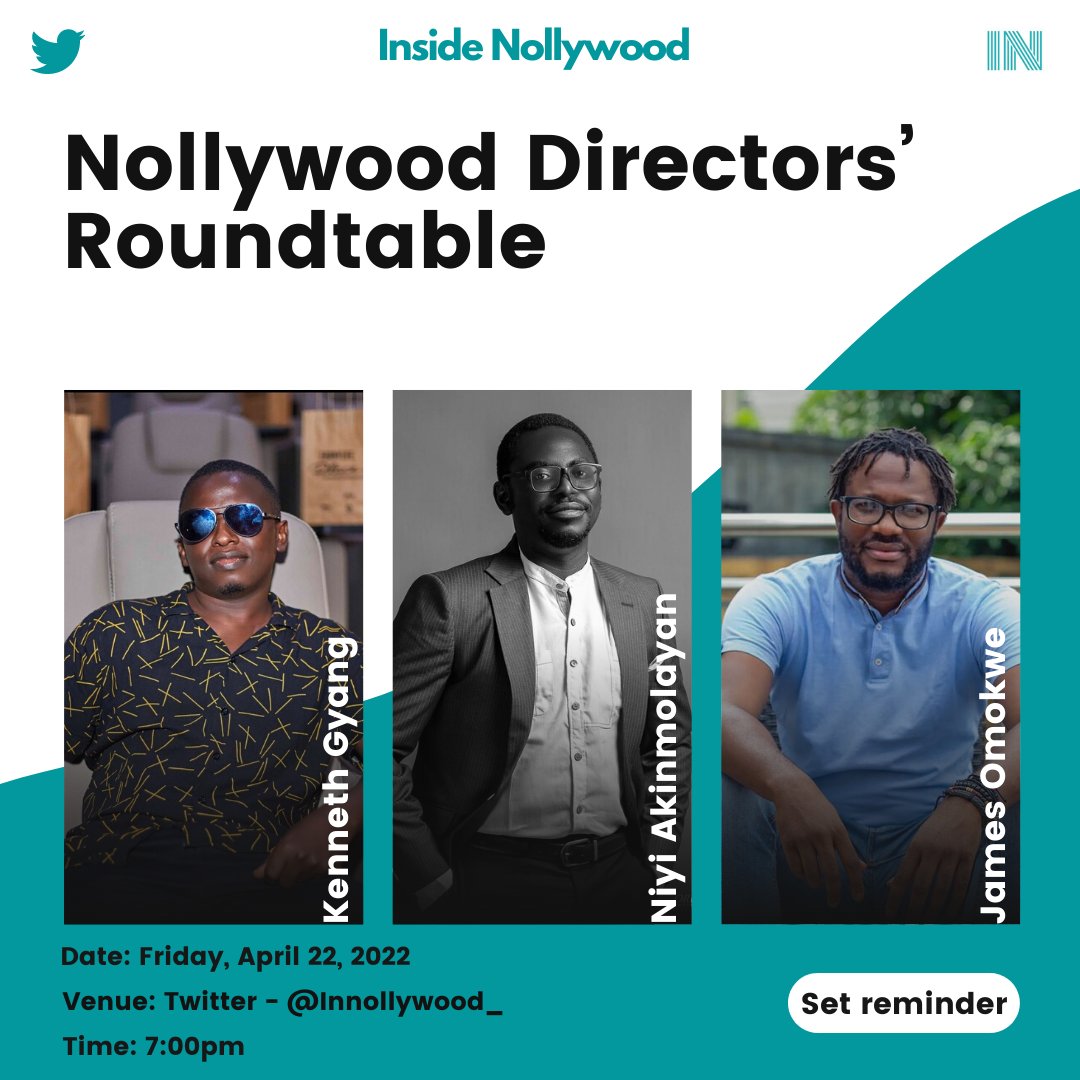 Inside Nollywood's core focus is driven by the need to drive conversations primed to expand the structure of the Nollywood ecosystem, Anita stated.
"We recently had a Directors' Roundtable, featuring Niyi Akinmolaran and Kenneth Gyang, and if you listen, it would give you a glimpse of the kind of conversations we want to have. For us, if the conversations are not expanding the industry, then we do not need to have them. Inside Nollywood is sort of the whisperer to make this work, and we want to ensure that across generations of filmmakers and audience members, they know they are coming to a place of truth, and hear very reasonable conversations on how everybody's hands need to be on deck to move the industry forward."
Damaris thinks there is a need for more platforms to prose into the intricacies of Nollywood. "Yes, there is a need and this goes beyond analyzing discourses and spreading information. It will also help keep filmmakers on their toes in some sort of way because the standard must continue to grow if we're being honest. Nigeria isn't working as it should and the entertainment industry is one of the few industries that's working. So, I think Nigerians are unconsciously very critical of this industry and what it produces, so there is a need for more platforms," Damaris mentioned.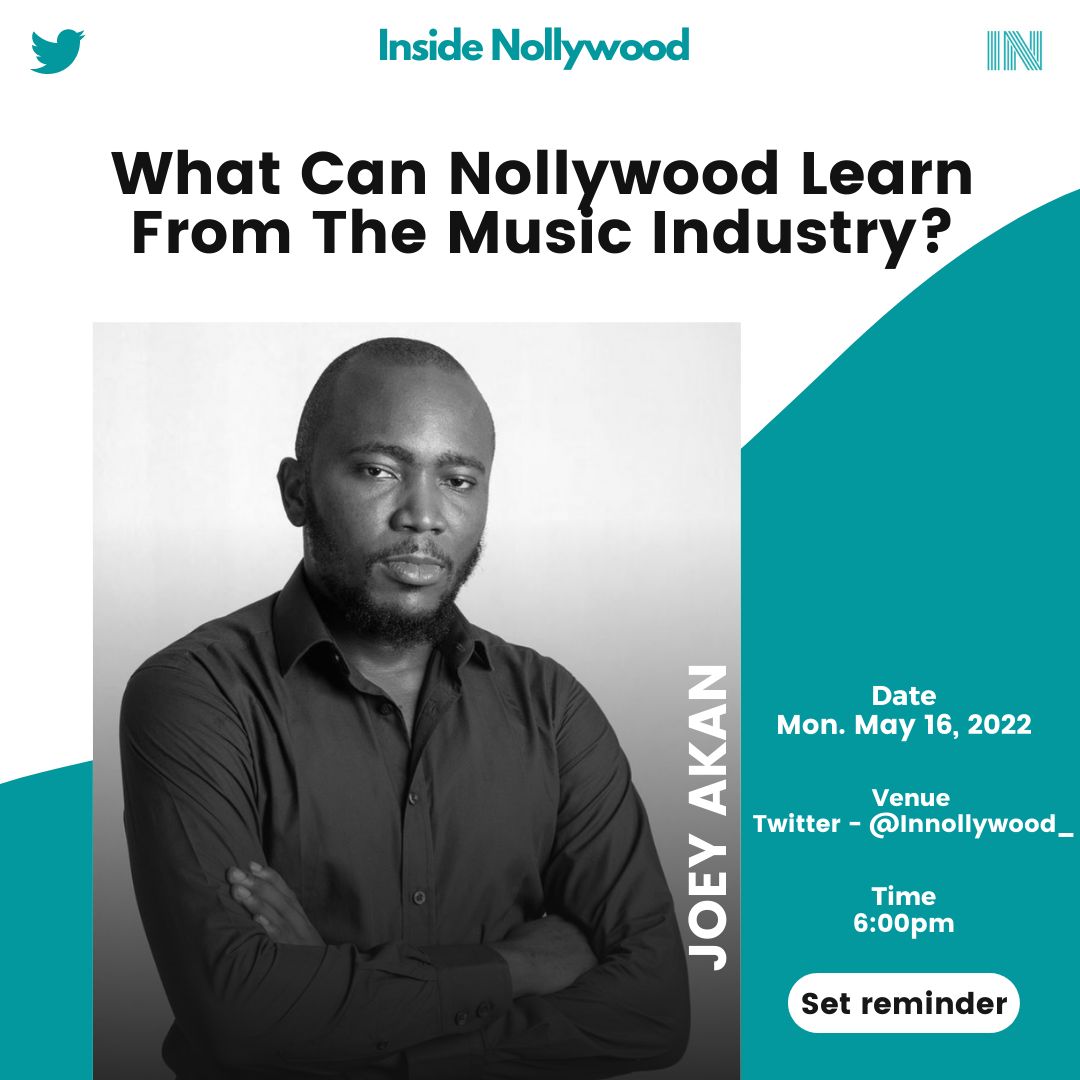 Anita agrees with Damaris. "Absolutely. There is a need for more projects focused on the African film industry. We haven't even cracked enough for us to start joining global conversations, and until the industry scales, there are some conversations we can't have. A lot of investments and a lot of honesty on these investments need to be made. The industry has not been able to find structure and that is something that Inside Nollywood has been investigating and putting together because we (Nollywood) are a baby industry, and it is an industry with all the potential to boom. So, there is a need for projects focused on the African cinema."
The Inside Nollywood project has been able to sustain interest and garner audiences, through its Twitter Space sessions and Newsletter.
"In terms of interest, we are overwhelmed by the amount of love and support from the industry. I think people have been waiting for a long time for a space where they could feel heard. One of our biggest hits is hosting 'The Horrible Bosses in Nollywood' space, which was a two-day run with over a thirty thousand listeners, and that was the first time the industry came together to address the things that were not working publicly, and several ripple effects happened, where a lot of earlier denied persons got their credits," Anita told The Film Conversation.
Like all startups, the project has also had its fair share of challenges, albeit little. "There are no challenges per se, except, Inside Nollywood needs more volunteers to deal with the workload. This is to ensure that at the end of the day, we need to do all the things that we are expected to do," Anita stated.
You can follow Inside Nollywood on Twitter and join their next conversation or subscribe to their Newsletter.