In September 2022, a survey was carried out among 101 Nigerian cinema-goers. 85% of these people were between the ages of 18 and 29. The purpose of the survey was to understand the psychology of Nigerian youths relating to cinema culture, and why they would pick a Hollywood film in the cinema over its Nollywood counterpart.
When asked, "on a scale of 1-10, 1 being the least and 10 being the highest, how often do you watch Nollywood films?", only a minority 17.8% chose between 8-10. This reveals that approximately 18 out of 101 Nigerian youths watch Nollywood films often.
This is not surprising as a former President of the Cinema Exhibitors Association of Nigeria, [CEAN], Mr. Patrick Lee revealed in 2019 that there was a higher demand of foreign films than local films.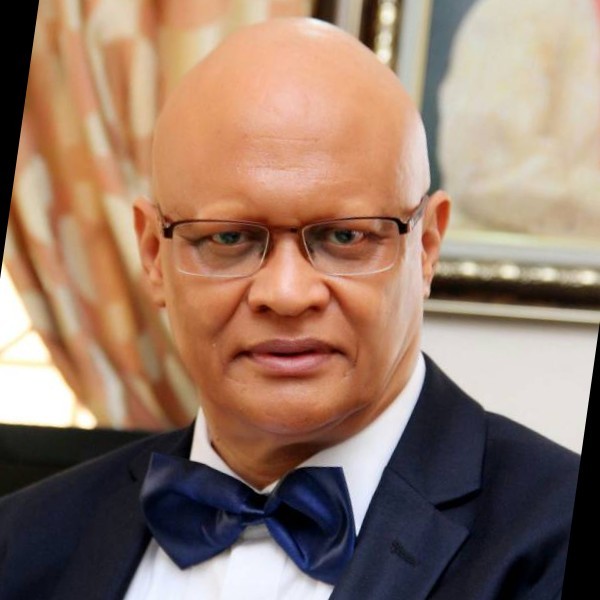 What is surprising, however, is that even after four years, this has not changed.
A case in point is CEAN's report on cinema ticket sales in June 2022. Nollywood films accounted for 28% while Hollywood films accounted for a staggering 70%. The gap is obviously very wide. Meanwhile, if you think that was just a circumstantial situation in June, you might want to rethink for the list is endless. Nollywood films managed to rake in 28% of ticket sales in May, 43% in April, 39% in March, and 30% in February while Hollywood films made up the bulk percentage across those months.
Out of the 101 participants in the survey for my study, 80.2% said they would rather see a Hollywood film in the cinema than see a Nollywood film. This means out of 101 people, only approximately 20 people would rather see a Nollywood film in the cinema. When asked "What would you rather do when a Nollywood movie comes out in the cinemas?"; 52.5% (approximately 53 people) said they would wait for it to stream on Netflix.
It is no news that in 2021, Netflix
added an average of five to six Nollywood films
onto their platform monthly. One could only imagine how the number of films added to their platform would have soared by now.
An earlier report by The Film Conversation, also noted that audiences feel that "streaming a movie brings in a lot of things. Apart from the control one has over the app by pausing or forwarding a less interesting scene, one gets immersed into the movie, scene after scene and dialogues by dialogues. Though streaming a movie does not mean it could not be seen with people around, it gives you the leisure to see the movie again at your convenient time."
This, amongst other reasons, is perhaps the reason Nigerians would rather stream a Nollywood film rather than see it in the cinemas.
In this article, we find that "in the first six months of the year, Nollywood's market share dropped to 25.8% despite ticket sales remaining at their usual average for the same period. The little increase in admissions counted in favour of Hollywood titles, leaving Nollywood films scrambling for an even smaller percentage of the cinema audience. The 2022 drop is an all-time low despite the stable rise in cinema attendance in the last five years."
Piracy has plagued Nollywood films since anyone can remember. It's no wonder at all that 35.6% of the 101 surveyed people said they would wait till they can download Nollywood films from pirate sites rather than see it in the cinemas.
In 2013, before the advent of streaming platforms in Nigeria, The World Bank estimated that "for every legitimate copy of Nollywood film sold, nine others are pirated". As of 2014, an estimated N82 billion was reported to have been lost by Nollywood alone to piracy. WIPO Magazine published in 2014 that "the advent of the internet gave rise to another form of piracy, namely, the unauthorised, illegal streaming of films." So, it's not surprising that only 11.9% of the 101 people said they would rather go and see a Nollywood film in the cinemas. This means approximately 12 people out of 101 would see a Nollywood film in the cinema when it comes out.
Factors that
affect cinema revenues
and ticket sales include multiple taxations, low-income levels, inflationary forces, foreign exchange in terms of equipment import, dearth of quality content, among others. These limitations have only lent an edge to the popularity of streaming services.
Quality content is what many cinema goers truly seek. In 2015, some cinema-goers told a Silverbird Cinemas staff that foreign movies were not just rich in content, but they were more entertaining. This is not far from what the participants of my survey revealed. 43.6% of the 101 people agreed that Hollywood films are better made than Nollywood films, which is why they would rather see the former in the cinema. 21.8% (approximately 22 people) of the 101 people said Hollywood movies have better stories, while 14.9% (approximately 15 people) said that Nollywood films are too cliché.
This only reiterates Inside Nollywood's research that showed that 83% of the 1,000 they polled "say they prefer waiting for movies to get on streaming platforms since most would anyway. They also say they prefer buying tickets to Hollywood movies with better production value".
With all possible odds stacked against Nollywood, it is no brainer then, why and how Hollywood films manage to edge out Nollywood films almost all of the time, right in the latter's homestead.
…………………
Writer's Footnote: Please note that the content of this article is intended to provide a general guide to the subject matter. Specialist advice should be sought about your specific circumstances.