A noteworthy feature runs through the first few scenes of Blood Sisters. Each of them is an establishment of the series' acts and characters through shots and scenes. These scenes introduce each character with defining acts that amplify their respective roles in the Biyi Bandele and Kenneth Gyang directed Netflix 4-Episode series.
You have Femi (Gabriel Afolayan), an ambitious and seemingly callous brother, Kola (Deyemi Okanlawon) the self-assured CEO of Ademola Pharmaceuticals, who doodles during a business meeting; Kemi Sanya (Nancy Isime) and Sarah Duru (Ini Dima-Okojie), the two titular sisters with a shared bond; Kemi being the articulate one and Sarah, the tight-lipped. There is also Kenny, the heartbroken ex-boyfriend of Sarah. These scenes are quite important as they provided a psychological backdrop for the subsequent actions each character took or the ones they didn't.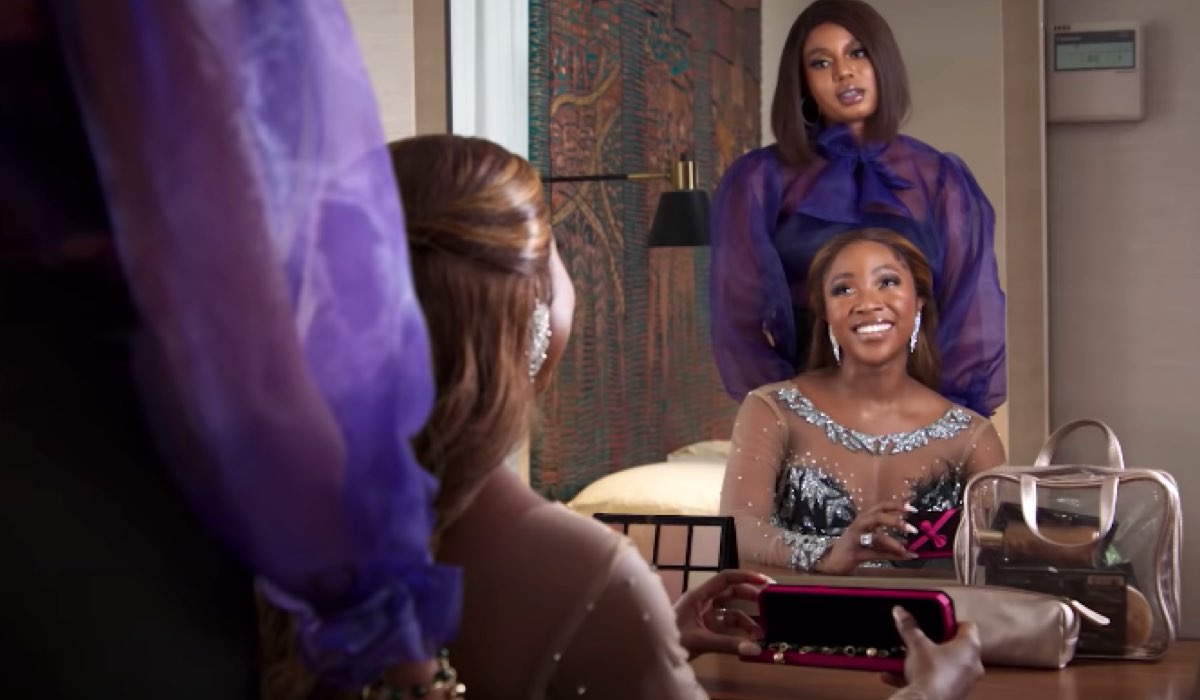 As the Nigerian economy spiraled into chaos with each institution of government adequately contributing to the tempo of destruction, Nollywood took notes and these documented notes were displayed onscreen. It's a perfect use of arts as a social commentary.
The Nigerian Police, the spotlighted institution, has an unabated role in this chaos. Quite reflective is a scene where Wale Ojo playing an upright Officer, Joe Obasanjo was told, "Remember the elephant oo; Slow and steady unless you are getting paid." This is a reference to the Elephant on the emblem of the Nigerian Police Force. This dialogue in its subtleness captures the unrelenting search for Kemi and Sandra by the Police after 'getting paid' by Uduak Ademola (Kate Henshaw) to do that; in an exercise that would have seen them being very apathetic if the situation was different.
Joe Obasanjo, the sleuth, is a human totem of patriotism. Having served in Chicago Police Department for 20 years, he 'misses Nigeria' and decided to return to serve his fatherland. This laughable reason provided no logic for his obsession with Kola's murder case and the hunt for Kemi despite subtle dismissal from his superiors – Tiajio and the IG. This was until we saw him reminisce about the death of his 20-year-old daughter in Chicago – Sarah. Only then will it sink that for him, Kemi's case was a personal quest for justice.
Raging vocals between the three Ademolas; Femi, Timeyin, and Femi's wife, Yinka, who directs his move as a chess player does, were around the question of inheritance. Who takes over the company? Every family projects a facade to the outside world. This facade of a united and successful family is usually unmasked at the family dining table with baleful gazes that register distrust and hatred. An obvious lie told by Femi during Kola's funeral service brought a close-up shot scene of Timeyin in a bathroom fight. It reflected two ironic scenes matched together by the film's editor, C.A.Van Aswegen.
Uncle B (
Ramsey Noah
), Uduak's bodyguard, enjoyed a slew of screen time where he was mute – playing the classical role of a guard. The rule is clear and golden. Don't speak unless you are spoken to. This muteness is quintessential to comprehend the character of Abasiama, Princess, and Sarah who were all subjected to Kola's toxicity.
With this, the film presents an unequivocal social commentary on the compelled silence of women in abusive relationships. And for women like Sarah, Princess, and Abasiama, the relationship is a bargain. It's a bargain, where their power to haggle and barter has been drowned by Kola's wealth and family legacy. Of course, it's the Ademola family. Where will I get justice? Each barter for justice ends in continuous battering from Kola. Princess lost an eye. Abasiama hides marks behind makeup. Sarah would have been another statistic to Kola's battering save for Kemi – two sisters bound by love.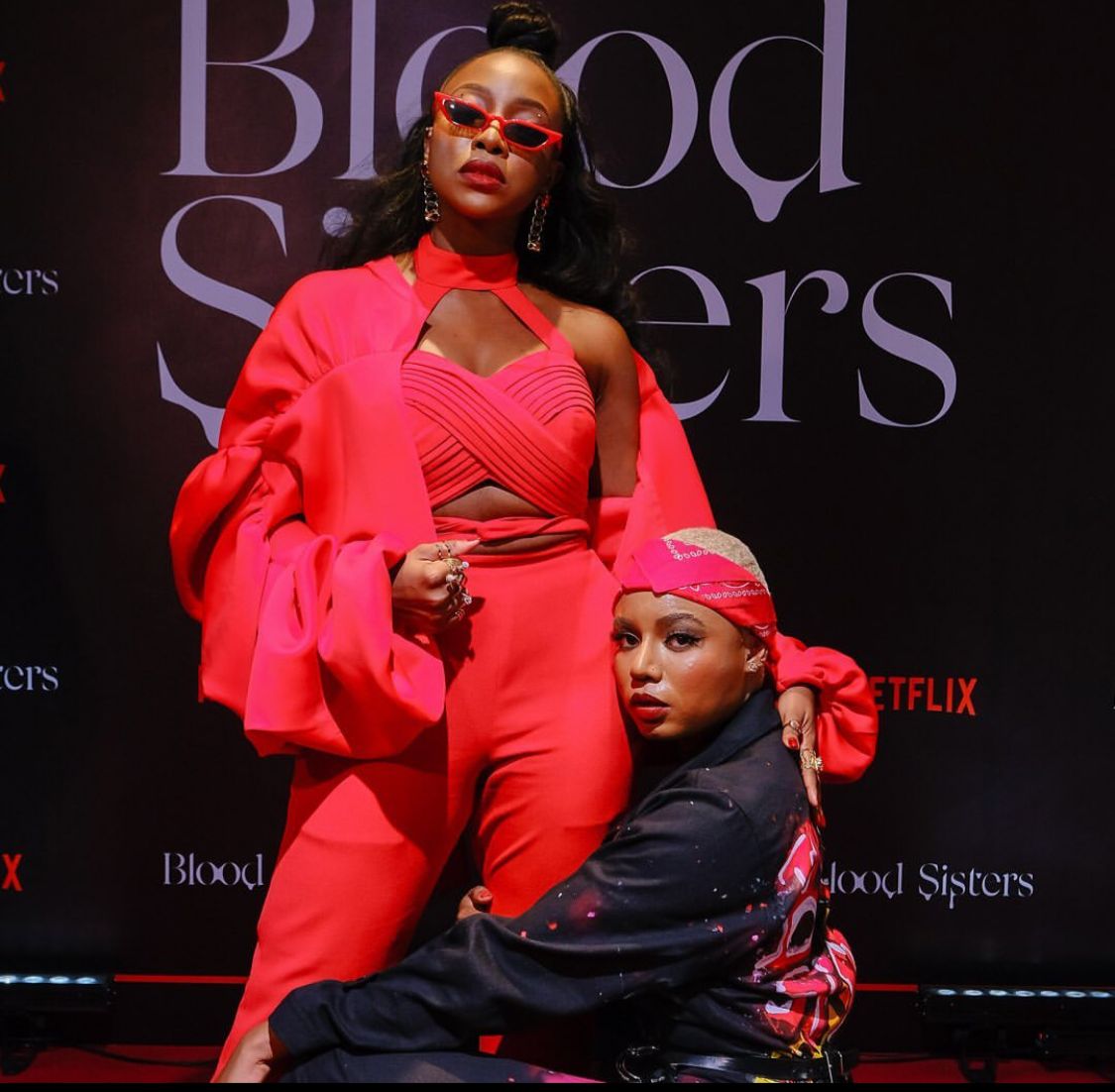 During a casual conversation on
The Film Conversation
virtual office space, at the beginning of the month, I said a casual prayer, 'May we not regret 'wasting' data to download any movie. Blood Sisters is a movie you won't regret watching. Watch Blood Sisters for its social commentary, hefty dialogues, and its accurate referencing. It's
streaming now
on Netflix.