Kenneth Gyang co-directed the Ebonylife-produced Netflix series, Blood Sisters. The series has continued to garner plaudits for its makers. Gyang's previous collaboration with Mo Abudu's Ebonylife and Netflix, Oloture, was also phenomenal.
But these feats do not come without criticisms. When TFC Editor-in-Chief, Yousuph Grey got into conversation with him for TFC Chat, the filmmaker shed light on the creative process behind his films; the success of Blood Sisters which he co-directed with Biyi Bandele, and he also responds to the criticism about repeated nude scenes often thrown at him.
TFC brings you 5 key points from that TFC Chat with the multiple award-winning filmmaker.
1. For Kenneth Gyang, Critical Acclaim and Commercial Success Work Together
For me, I think that I come from a school of thought where if you're a very good filmmaker, you will make a film that will win all the awards, but then a lot of audience will sit down to watch it as well. Right. And that has always been an opinion about the industry, even when we're really outside the mainstream, from when it was the home video industry, I've always known that if you make a very good film, it's still going to travel to all of these fancy international film festivals, and it's going to cut very good deals in terms of distribution. So for me, I always feel that they go together, but I'm never going to sell my soul to make a film that I just feel is just going to be just for the commerce. Because even within the commerce itself, there has to be some form of art. So when you look at some of the really big budgets, blockbusters from Hollywood, even if you look at the popcorn ones like Jack Sparrow's Pirates of the Caribbean, for instance, right. You also see that there's actually an art form that has been put into it. So they are not just taking caricatures for people to watch because people are definitely going to push back. So I feel that you always have to think about that they just go together. But to make a film without thinking about the intelligence of the audience, I wouldn't make a thing like that.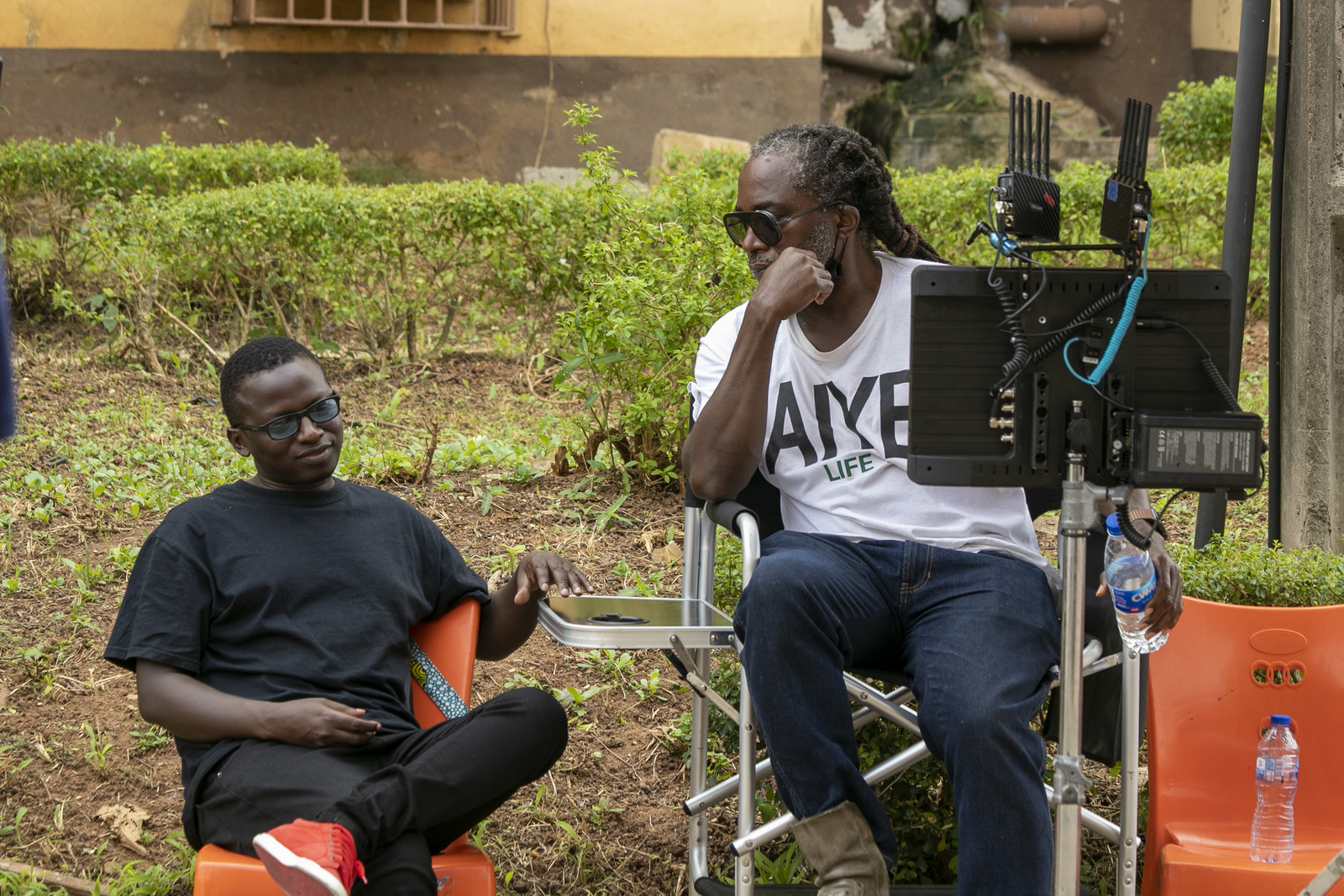 2. Kenneth Gyang on Late Biyi Bandele and Blood Sisters
Biyi came on the project because Biyi is a seasoned filmmaker and Biyi actually understands the world of the project. It is something that he has explored in projects like Fifty. He has even explored it in Half of a Yellow Sun. I've always been a big fan even before meeting him because I've always read his books. One of my favorite African books is Burma Boy and it was written by Biyi, right. Because I'm from the north; I understand also what is going on in the scripts around the time of the war. So, when he showed up, he still had his own creative input because he interpreted the series the way his volume or the first two episodes came out. So it's not like I mean, he showed up late and even showing up late doesn't mean that didn't have input. Biyi also understands working in the studio system. He understands collaboration. So he understands that, okay, yeah, I can trust people that they've gotten the right tools to work with. Now, how do I bring my creative input into this? That is just it.
3. Kenneth Gyang on Universal Storytelling
Look, the economics is really a huge part of the development of the industry. Back in the day, during the time of Ola Balogun, he went to Brazil and we heard the story of how Nigerian filmmakers were working with filmmakers in Brazil. So, it was really huge. Then, the Structural Adjustment Program happened and so the theaters died. Film became very expensive. The filmmakers stopped making films because they didn't want to make films with video. Then another boom with the success of Living in Bondage right then with the Figurine and of course, later on the success of many others. There's Figurine, there's Confusion Na Wa. Then, commercially, the success of Wedding Party drove the industry towards making comedy. See the economics as well now. Now, there are projects like Oloture, like Blood Sisters; and of course a couple of other projects that have been made now that are universal. The economics have actually changed because now you know that the big studios are here. And the big studios want universal stories because they want to drop it in 35 languages around the world so that it's going to be everywhere. Right now, this particular economy I'm looking at is going to last a very long time.
4. Kenneth Gyang Gave Credit to Streaming Platforms for the Rejuvenation of Quality Storytelling in Nollywood
I think I'll give them [streaming platforms] really huge credit because I don't live in Lagos. Right. For a very long time I wasn't in Lagos. But you will always hear stories of the industry and talks about how there's actually an invisible cabal. So, you'll always hear stories that this cabal controls the distribution system; distribution and exhibition. And if you control distribution and exhibition, it means that it is only what you will tell people to do that they will do. Because based on your own data, this is what is successful. But the thing with the streaming platforms is that it has given filmmakers a lot of opportunity to make different kinds of film because around the world, they are all sort of audience for them. So if you make horror films, there's definitely going to be a particular community that wants that, or if it is action or comedy.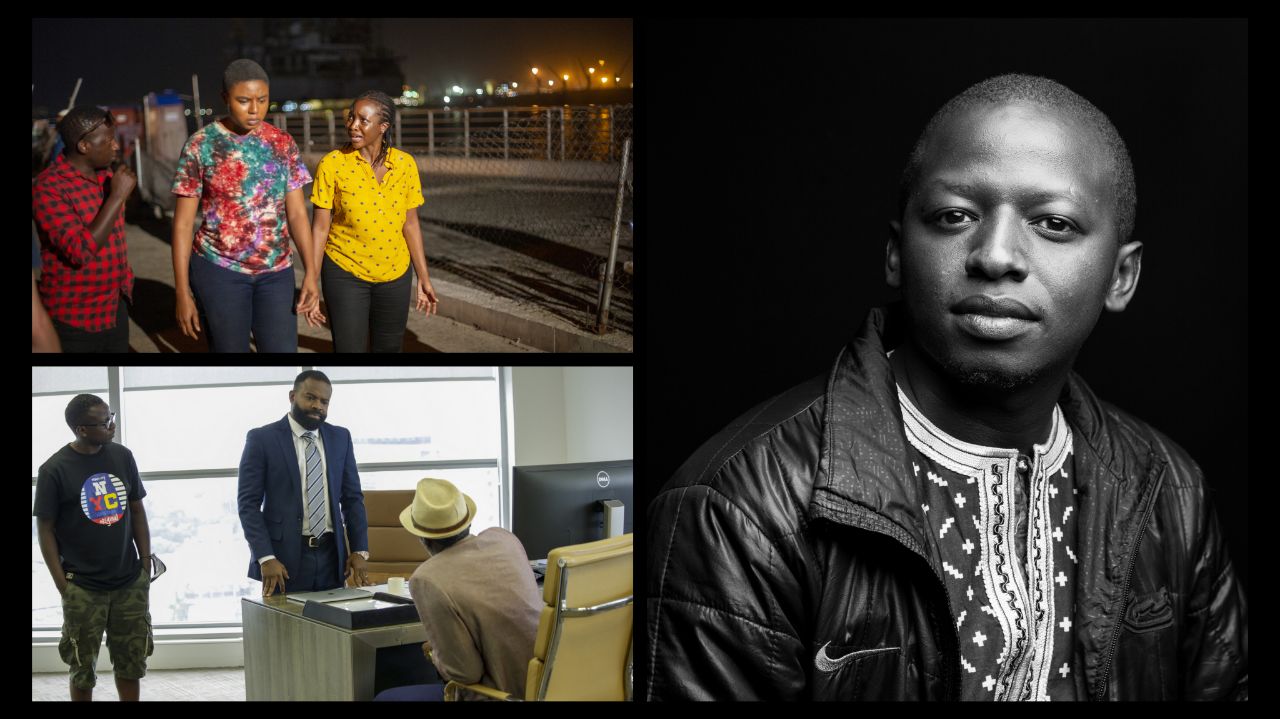 5. Kenneth Gyang on Nude Scenes in Movies
Look. It's the reality because films are a reflection of society, right. Why would you shy away from that? And think about even characters like, Olayinka and Femi, right. The grip that Olayinka has on Femi is sex, yeah. Because you can actually see that that is actually what she's using against him all the time. Now, how else would you explain Olayinka's grip on Femi. If you go back to Oloture; the most shocking thing, because when you hear what these girls go through, right; the shocking thing is when you go to the shrine and you hear all these incredible stories about what happens, those stories that are really heartbreaking. So when you're making a film, how then would you say that you don't get to show that? Because maybe a section of the crowd will feel that is, like, extreme. But when people see those things in international projects, they don't have a problem with it. Right. No, but why would it bother me like I'm just a storyteller, right, and I will tell the story the way it should be told.
You Can Read Full Interview Here
Or Watch Full Interview Below
https://www.youtube.com/watch?v=QzLECLEj8gY&t=3s