Like Dwindle, movies about societal issues never seem to be out of trend. For decades, if not centuries, the possibility of being a victim of an unplanned event scares people and at the same time, the adventure of being in a lucky situation brings excitement. It is difficult to measure the proportions in which this excitement and fear coexist, but judging from cinema—which is, undoubtedly, a certain slice of mass consciousness—the latter seems to prevail.
Dwindle, is the brainchild of Kayode Kasum and Dare Olaitan. The film is a parody/drama that follows the story of Chinedu (Jide Kene Achufusi) and Buta (Samuel A. Perry "Broda Shaggi") and then again, Tolani and Juliet (Funke Akindele and Bisola Aiyeola); over the course two or three days, in which a progression of sad occasions happen to them.
Chinedu is a down-on-his-karma hawker who has quite recently lost his employment on the principal day as a result of an administration restriction on bikes in the state. He also needed funds for his dad's medical bills as well as to pay the bride price of his lover – Todun (Temitope Olowoniyan). Buta not at all like Nedu is a road imp that has been hunching down with Sogo, a joyful person with significant street credibility.
Officer Tolani and Juliet who are 2 slighted female officers are accused of a major task to safeguard the Governor of Dakawa state but he is tragically kidnapped on their watch and they are blamed for this wrongdoing. For a movie about a taxi driver, the police, a missing money bag; those in love with stunts and visual effects will most likely be frustrated – they are not present in the movie.
Something really doesn't add up about Dwindle. Too many things appear to be going on. Within a couple of days, more events had happened. So many faces had appeared. The casting feels like it was done to dazzle. However, regardless of how much they try, the impact remains truly insignificant.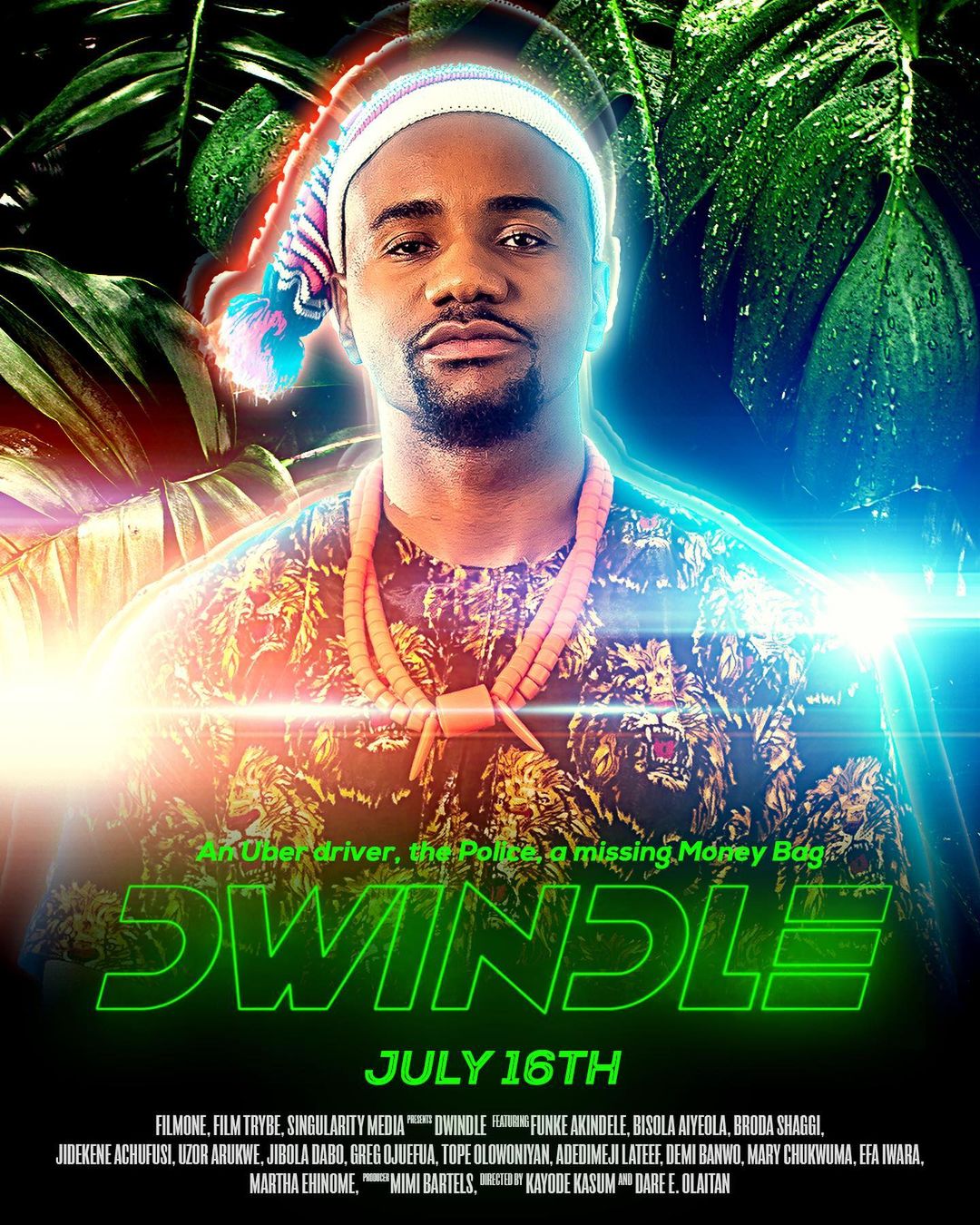 As a movie on societal issue,
Dwindle
offers little subtlety particularly with respect to why a Governor would want to be involved in an act, that criminal. And this becomes quite important when you consider that some officers almost had to take the fall for some deal gone wrong. I mean, what could be his motivation? And why would his own son be so much after him because of that same deal. Could the Lebanese be more astute?
Apart from this, the movie isn't a terrible offering. Yet, it doesn't serve you its best. From its lot in recent time, I'd pick a 'Sugar Rush' over Dwindle. Nonetheless, it's definitely worth watching. 'Sugar Rush' which is also a Kayode Kasum's directorial shares some elements with Dwindle. This includes the comical attempts and the stolen money narrative. A question strikes when you think of the fact that it's not like these elements weren't present in another of the Director's work, 'Ponzi'. What goes on in the filmmaker's mind?
Dwindle is intelligent. It does not use cheap suspense to squeeze jitters out of you. Rather, it tries to make you imagine the next possible action. However, written by Dare Olaitan, the co-director, the script is in some way brash. It is difficult to count the amount of swear words and expression of forcefulness in this film. The vast majority of this comes from Buta. But it's tough to believe because even a diehard criminal like Black Shadow played by Uzor Arukwe, does less. The script also portrayed the Governor has being excessively frail and powerless; too much for a Nigerian Governor.
One impressive twist is thinking we had lost officer Tolani, a supposed heroine as portrayed in the first few scenes of the film, to Black Shadow's bullet. It's delightful to subsequently realize that she survived.
Dwindle is not a near-perfect thriller. It also seemed too long. However, it manages to rise above being an entertainer. It makes us question politics, and the lot of tension that comes from being in debt. Dwindle is streaming now on Netflix.
Written By: Dare Olaitan
Directed By: Kayode Kasum and Dare Olaitan