Before getting to the review the film, Anikulapo, may I start by noting that I have always been fascinated by language. I have always been intrigued by how words, especially in my indigenous language, Yoruba, often morph and change meanings through their diacritical marks, whilst the words remain the same. Language has always been instrumental to how a civilization or culture is placed on elitist pedestals. It also serves as an important leitmotif in film-making.
When I first heard of the word 'Anikulapo,' I thought it meant 'one who conceals death in his pocket'. However, my father, a linguist, explained that the word meant 'one who conceals death in his sheath'. He told me the Afrobeat doyen, Fela Kuti, was a popular bearer of the name. The word/name sounded so mystical and courageous to me. And I knew that since a name plays an important role in a personality's earthly trajectory, Fela Kuti's courageous escapades with Nigeria's Military government have to be fuelled by this name and panegyric, Anikulapo.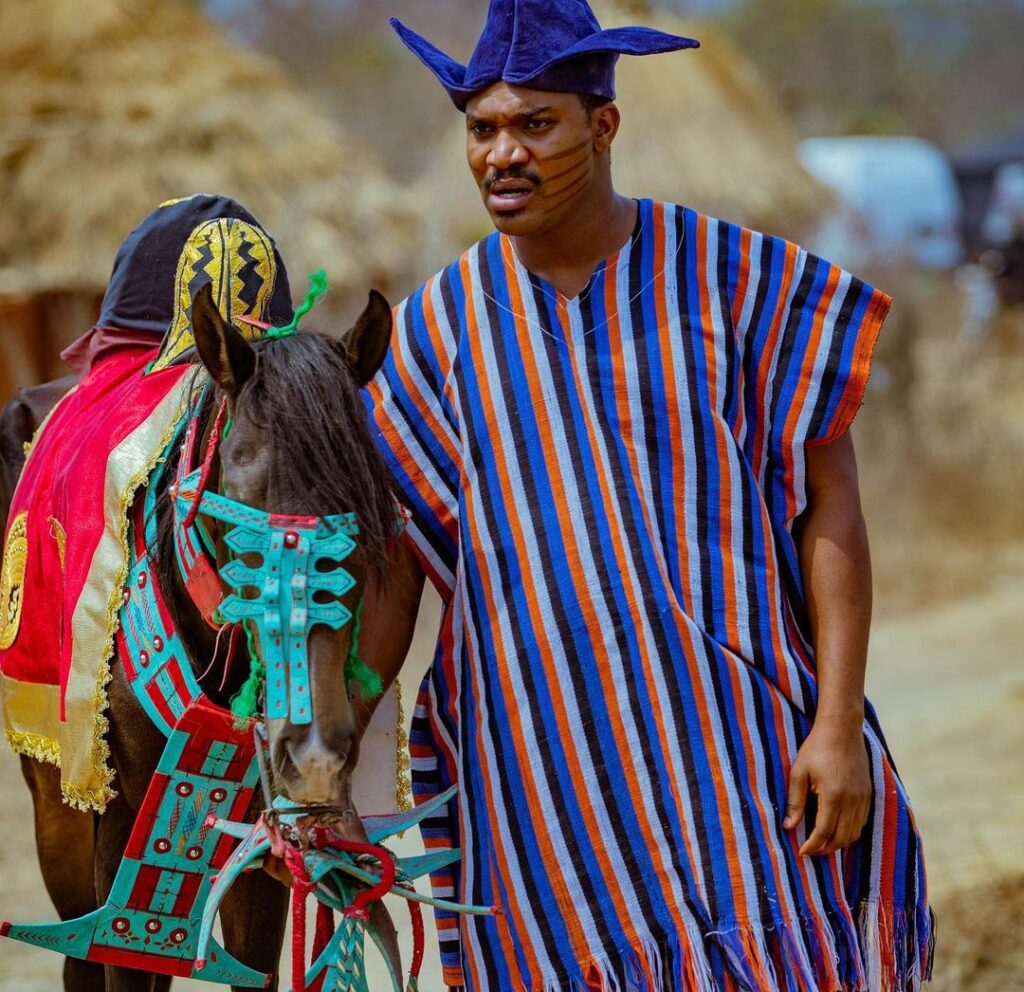 But the Kunle Afolayan film, Anikulapo, steers off as being a movie about or a biopic of Kuti. Instead, it is a film about Saro, a young man whose exploits make him court danger and death, especially in a society heavily thrust on customs and conventions. The movie's protagonist, Saro (Kunle Remi), engages in relationships with an elderly chief and a King's wife, whilst attracting platonic affection with the daughters of two Kings. Dripped in mysticism, the movie explores the story of the Akala bird, a creature widely believed by the Yoruba to be the gateway and precursor to the implications of death.
So, the audience would be right to claim that Anikulapo is a thoroughly executed Yoruba movie, exporting the Yoruba belief system to a global audience. But the movie transcends this – it is a celebration of the intricacies of traditional life, the complexities in royal households, the depths of emotions, in-house rivalry and platonic affections and the diversities of greed. The movie is a well executed project, fashioned to address cogent themes, poised to celebrate traditional values whilst also examining and challenging stereotypes.
Its highlight is its impressive cast – ranging from Sola Sobowale, Bimbo Ademoye, Yinka Quadri, Fatiha Balogun, Taiwo Hassan, Kunle Remi, Mr Macaroni – who all ensure that the roles are well-personified with admirable acting.
The movie also effectively uses a rustic setting to perfectly address complex and delicate themes. For instance, the audience is not made to blame the character of Bimbo Ademoye, who plays the role of the Alaafin's bride, whose adulterous escapades with Saro is explored as an escape from her unsatisfying conditions as a queen hated by her co-wives. Also, Awarun's promiscuity is judged with lax caution, whilst concerns voiced by Macaroni's character are treated as gossip. So, the movie is a challenge to stereotypes.
A quintessential trait of the film and its execution is how it descends on themes without losing touch with its core essence and message. Whilst Saro's character is many things, his tendency to court danger does not blind us from seeing as an admirable personality. He always strives hard to thrive in every situation he is immersed in and he attracts respect in every situation, even when he is driven by greed.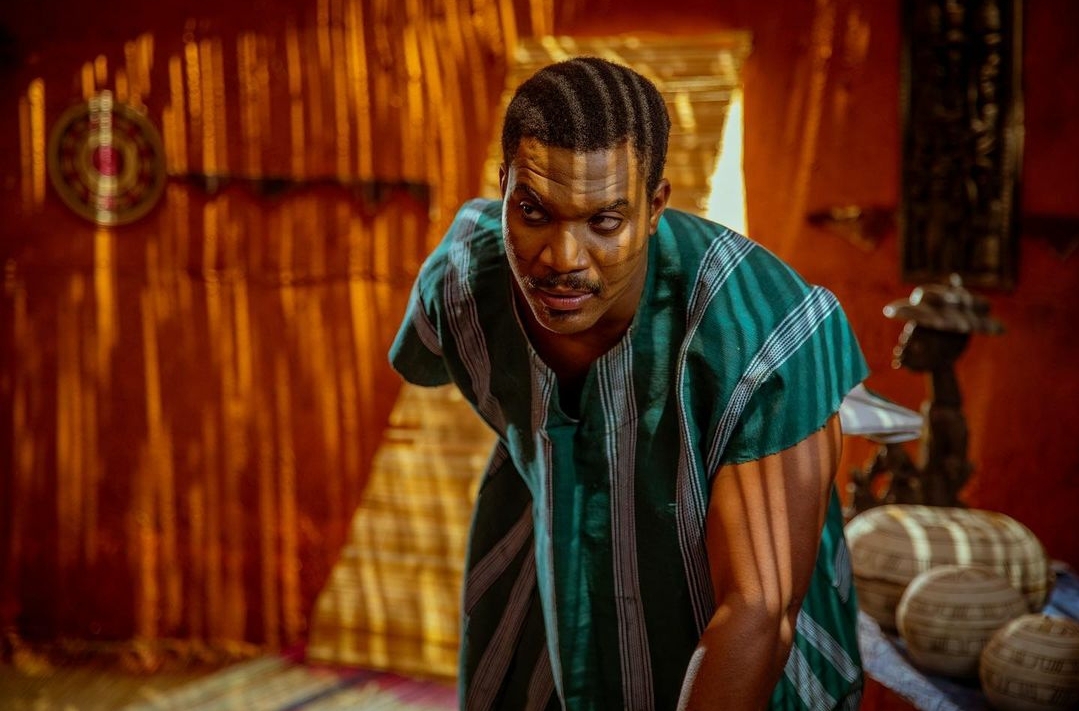 Meanwhile, some themes, whilst shortly exhibited, holds immense importance to movie's essence – the discussion of the Alaafin and the Oyomesi on the dangers of slave trade reflects the realities of the historical Old Oyo Empire in the 19th century in its decline. Also, Saro's sense of entitlement of everything that comes his way is a clear exhibition of male chauvinism.
However, I am afraid of the implications of foreign exhibitors on movies fuelled by culture and traditional optics, especially in an industry where every movie wants to suit audiences and conditions of being enlisted into digital streaming platforms. Whilst these might seem to make these movies relatable to foreign audiences, they oust the expectations that audiences at the homestead have of what a traditionally-themed movie ought to be.
This is reflected in the near nude scenes where Saro and Arolake are engaged in sexual intercourse. A movie is often a representation of realities of the situations it hopes to exhibit, and movie themed in traditions ought not to be infested with porno elements. Also, the effect employed in projecting the Akala mythology is quite subpar, especially for a Kunle Afolayan film. Beyond these thin and far-between artistic goofs, the movie has a near perfect execution.
Anikulapo is a conscious projection of how personalities and their unembellished reactions to circumstances of dilemma, solicited or otherwise. Many people might react to the situations Saro was faced with, the very same way the character did. This makes the movie a phenomenal treatise on the grey variations of deeply connected human interactions.
Anikulapo is a project celebrating culture, tradition and emotions, and it is a testament to the increased potential Nollywood in effectively telling our stories.
Anikulapo is streaming now on Netflix and screening in a cinema near you.
Written By: Shola Dada
Directed By: Kunle Afolayan
Lead Cast: Kunle Remi, Hakeem Kae-Kazim, Sola Sobowale, Bimbo Ademoye, Taiwo Hassan, Faithia Balogun, Adebayo Salami, Kareem Adepoju