For an ever-rising industry like Nollywood, a lot hinges on the interest of the audience and their engagements. Evaluations from communities of cinephiles are really important to quality filmmaking and improved industry standards. So it is crucial that there are dedicated cliques of film buffs focused on discussing the growth of the industry and the trends that come with it. These communities enhance constructive critiquing of happenings in Nollywood, which would drive film professionals towards improved quality delivery of films.
"It's the lack of media publications covering the industry. Film deserves attention and all over the world, it gets it. But here, for some reason, people don't want to talk about Nollywood or build platforms that talk about Nollywood. Everyone wants to talk about music," Daniel Okechukwu, co-founder of the film journalism platform, Inside Nollywood, stated.
"The Nigerian film industry – the contemporary, cinema-going Nollywood – suffers from a lack of adequate honest criticism. Or, in concerning developments, the illusion of quality criticism. There is a constant need by Nollywood filmmakers and their acolytes to be told that what is mediocre is good enough, and what is good enough is excellent. This has given rise to contrarian substandard criticism, most evidently exemplified in Cinemapointer, who reflected the parasitic nature of the industry back to it. What happens with false praises, especially when there is a surfeit of it, is that it makes candid criticism appear harsh," wrote Olamide Adio on why there is a need for a new drive towards film criticism.
Iroko Critic: Building the Wave
One of the platforms leading the charge in revitalizing this narrative is Iroko Critic, a Nollywood film club driving important conversations and encouraging constructive criticism in Nigeria's film industry. Run anonymously by a team, who prefers to be referred to as 'Mr. and Mrs. C', the platform runs commentaries on movies and industry happenings, while including film buffs in its critiquing process. Leveraging on its Twitter, Instagram and YouTube platforms, it creates an avenue for film audiences to learn about filmmaking processes, and the major developments happening in Nigeria's film industry.
"It started with noticing a gap in the review market. It felt like some of the places that I saw review Nollywood were afraid to call a spade a spade plus I had been consuming so much films [and] essays/tutorials for so long that I thought I could add a different perspective to the conversation," said Mr. C.
"This was difficult to do at a consistent rate until I met Mrs C. When we started doing it together, the work became more manageable and even more important, I had an accountability partner. This is the story of how we started our YouTube channel but since then our ambition and perspectives have grown and so has the number of projects but all of it is truly inspired by the passion for film."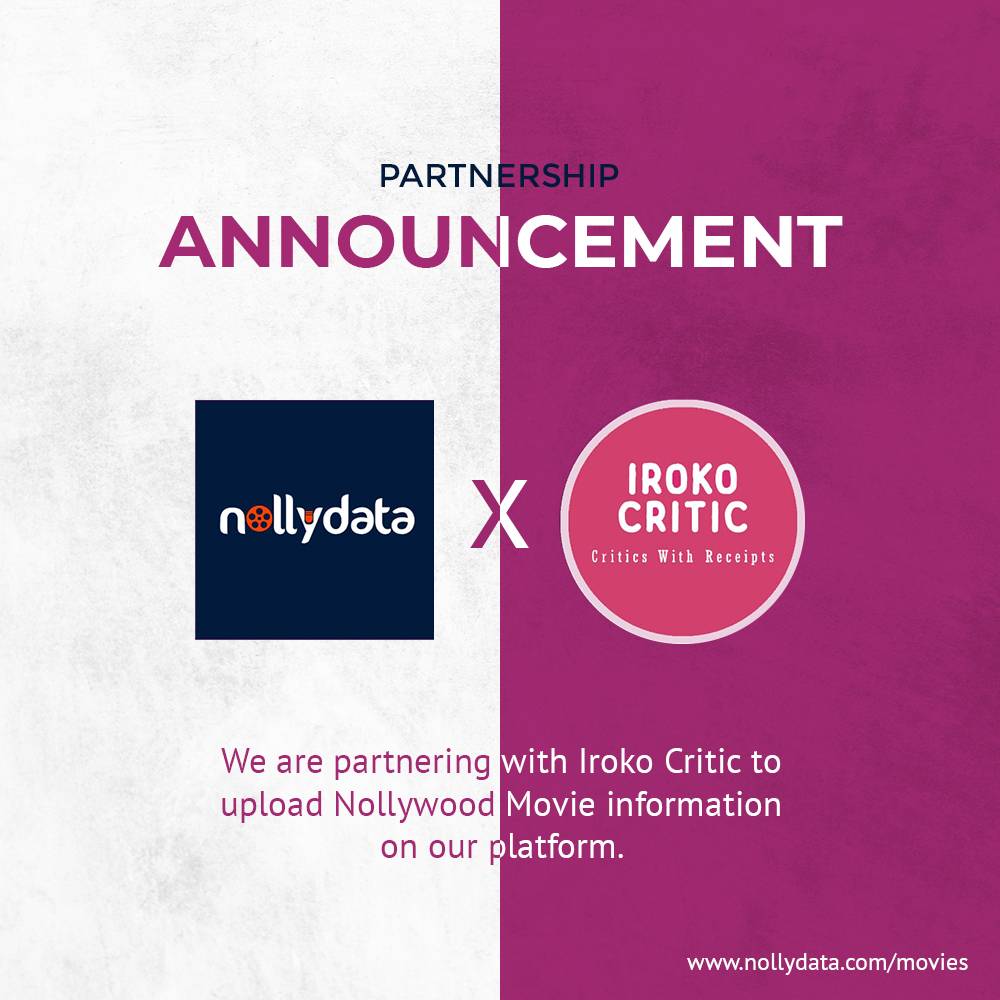 Having an amazing community of film enthusiasts has assisted the platform achieve its objectives. "For things like reviewing trends, it's the clichéd things like hard work & dedication which mostly come in the form of consuming thousands of combined hours of Nollywood. It's how we notice things like the "
Get out of my house
" trend or the overuse/poorly done orange and teal colour grading," the team told TFC.
"Navigating discourse and to whatever extent we may influence film culture is honestly due to being surrounded by really amazing people. There are people who continue to share our videos and evangelize for us more than any of my family members or friends (I'm not speaking for Mrs C here). Also our core Nollywood Film Club contributors that are really insightful and turn up every Sunday after watching the Nollywood movies of the week play a huge part; the filmmakers who come on the platform too and engage with the members of Nollywood Film Club; finally, the filmmakers who have trusted us with their projects in one form or the other," Mr. C mentioned.
Juju Stories this Sunday on Nollywood Film Club. I and so many of you have been waiting for so long to see this 🥹🥹🥹
Juju Stories is available on Prime right now. Watch it! Let's discuss! https://t.co/PgvxwDIudN

— Iroko Critic (@irokocritic) October 7, 2022
"It's difficult to gauge these things from our perspective. We get analytics of our spaces and YouTube pages but it's really difficult to process that in its entirety," the Iroko Critic team stated when speaking on engagements for its work.
"Generating interest has been a journey, when we first started with the channel, it was almost in podcast form. I had always had this idea of adding receipts to our video but most of it was speaking and frankly I had to ask why anyone would give me the time of day, if they didn't know who we were. So I noticed why I stayed for other people's videos and it seemed like they were either very knowledgeable or funny, so we started doing that in our videos and subsequently the comments started coming in and then the numbers followed which has certainly been encouraging. The truth is if it was just our core members for both our YouTube channel and Nollywood Film Club, we would still do it because we really enjoy engaging with these people and both processes can be fun."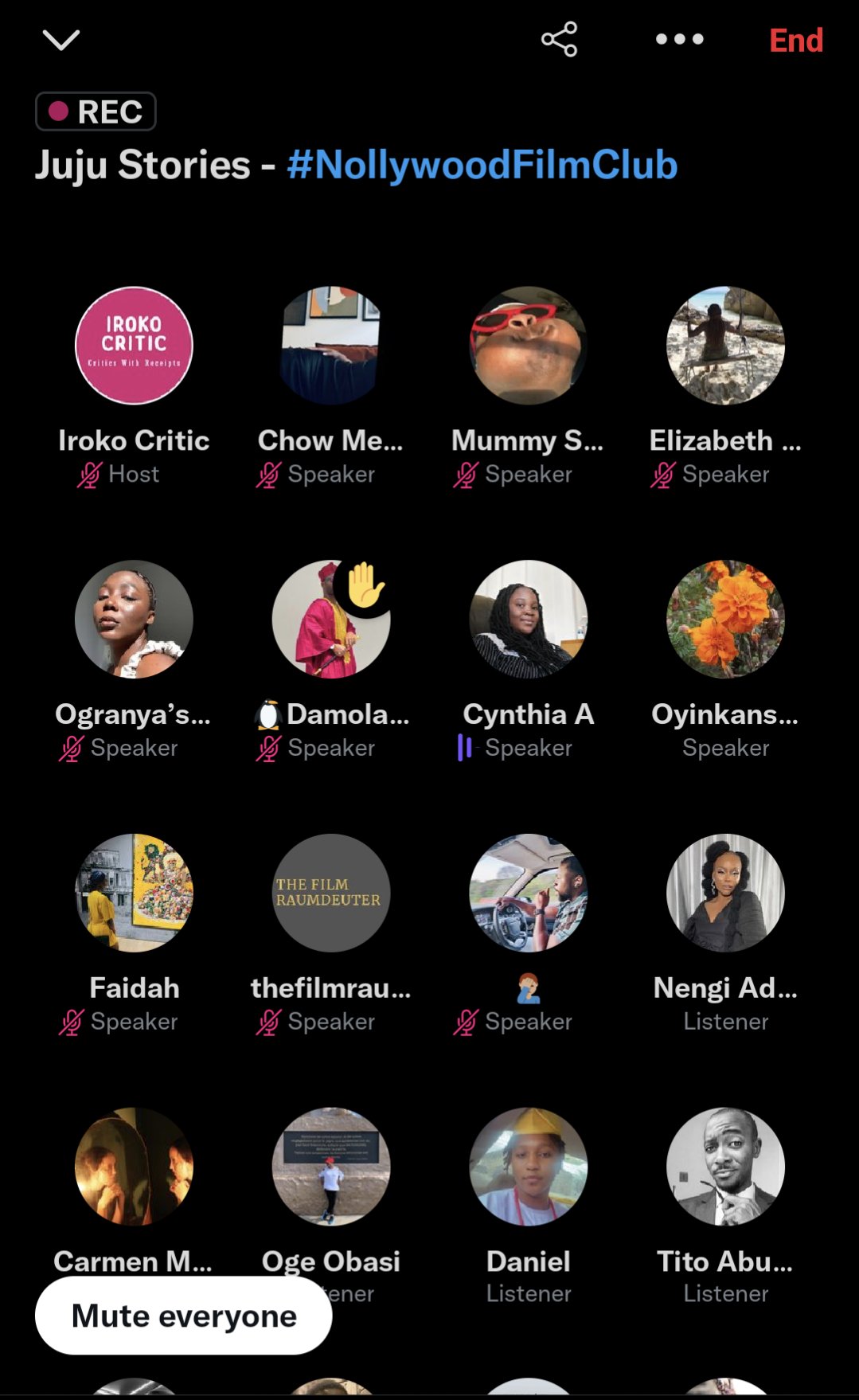 The project is straddled with its share of challenges, the team told
TFC
. "Challenges will always be there. We could really do with 8 extra hours for each day. Donatus, our editor, is working a lot of late nights to get videos out and we'd like to pay him something but currently he's also doing it out of the kindness of his heart."
"A lot of filmmakers also seem to not open themselves to the Press. In Hollywood, screeners are shared to critics and journalists ahead of release and press screenings are hosted. You see a willingness on both sides to engage each other. Here, only one side is reaching to the other. And it could be because Nollywood has gone on with minimal press coverage that they are used to just doing their thing," Okechukwu mentioned.
Despite these challenges, the platform is hopeful that new projects geared towards promoting the critique culture in Nollywood would spring up. "Whether there's a need or not, it's coming. On a serious note, we're really not as well-versed on African cinema as much as we are on Nollywood. However, we can see the ambitions of some of the big studios and it's honestly great. I may not always love their products but we're here for anything that takes Nollywood forward," the team noted.
"Granted, Nollywood's amorphous structure isn't conducive to film criticism," Shayera Dark stated. "But if more critics leveraged social media to promote promising talents—who otherwise might be overlooked, publicised reputable movies that aren't getting the exposure they deserve and, most importantly, took great pains to improve their craft, Nollywood movies-goers would be more inclined to appreciate the importance of their work and in turn start demanding excellence from Nigeria's second-rate film industry."