Whenever I intend to embark on a journey back to my educational institution, my mother would always advise me, in her motherly sagacity, to steer clear of boarding certain buses. These buses, unbounded by the rigours of garage schedules and high prices, are often referred to as Soole.
Soole is a Yoruba word for 'drop him/her', exemplifying the bus' essence. It would drop you off at any sense of danger, and danger is never far from these buses. However, I love courting danger, and often, I would ignore my mother's advice to board the danger-stricken Soole buses.
Watching
Kayode Kasum
's
Soole
was an eye-opening exposé on the dangers of boarding these buses – dangers I am fortunate not to have experienced yet. With a star-studded cast including Adunni Ade, Sola Sobowale,
Lateef Adedimeji
, Femi Jacobs, Shawn Faqua, Meg Otanwa, Bukunmi Oluwashina among others, the movie is a deft exploration of deceptive characters, collective fate, and humanity. Written by Stephen Okonkwo, it explores the dangers surrounding risk-taking, and the hollows of beliefs and poverty.
What strikes me and perhaps many more viewers is how the movie stays true to its course, whilst often steering towards challenging stereotypes. The scene where Veronica (Adunni Ade) tells her seatmate that modesty is overrated and the stretch of conversations challenging widely held beliefs is a masterstroke of brilliance. Also, tribalism and hypocrisy was explored, especially in scenes where the Hausa man is being tagged an Aboki. One of the high points of the film is to find wisdom in the berths of unexpected characters, likewise ignorance. Missives were also struck at religious tenets and ideologies, especially in the scene where a Pastor takes to preaching in bus.
Soole stands lofty in its aesthetics. The very fact that a long bus is used for a Soole is uncommon, yet the movie producers found a way to execute the movie's message without allowing the fact to taint its essence (although, I suspect the use of the long bus is to provide wiggle room of effective camera shots).
Also, the depiction of traditionalism as a system clinging strictly to the shores of conscience is beautiful to see. Scenes where mystic cutlasses are being summoned and the reference of the Odeshi myth are well executed. Also, the action scenes, especially where shots were fired, were executed with near perfection, although the gunshots looked unreal and unmoving, thereby not capable of eliciting the feelings of emotions and danger intended to navigate those scenes.
The movie is also an examination of the realities of unearthed personas. Looks are deceiving, and people might not be who they seem to be when they are first accessed. Who knew Sola Sobowale's character was a kidnapper? Who knew Lateef Adedimeji's character was an informant? Who knew the educated elderly man was a virile traditionalist? Who knew the most unassuming of the bus passengers could perceive and challenge hypocrisy and tribalism? Who knew the perceived woke guys would reek of ignorance and arrogance?
What strikes me was how the movie uses the most unlikely of its characters to pass the most logical and coherent of messages. And that itself is pure artistry at work in creative filmmaking.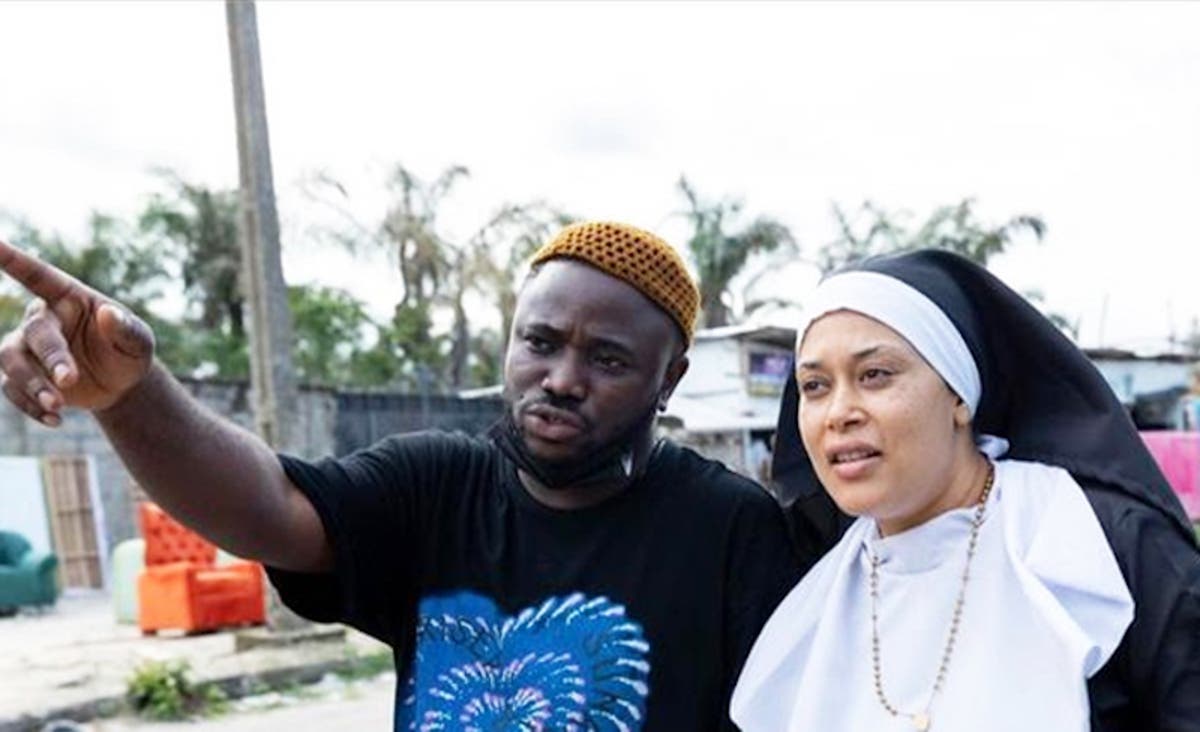 However, Soole doesn't come without a miss as well. The instability of some its character is a low jab. For example, the robbery gang and crew running the baby factory overplayed their characters, albeit with too much gusto. Also, the depiction of the baby factory was not efficiently executed. It comes off as a scene of sex than of baby delivery and sales. Perhaps, the intention is to portray sex as the precursor of baby delivery. But still, I do believe that these scenes would have hit right cords if they were more efficiently put together.
Soole is delightful to watch, and it is a raw testament to creative filmmaking; a deft exploration of the dearth of conscience, risk and perspectives. It is executed with near perfection. Kayode Kasum gives us a film that offers credence to good storytelling. So, when Anita Eboigbe wrote that Kayode Kasum wants to hug us all with Soole, she wasn't capping!
Soole is streaming now on Netflix.
Directed By: Kayode Kasum
Written By: Stephen Okonkwo 
Lead Cast: Adunni Ade, Sola Sobowale, Lateef Adedimeji, Femi Jacobs, Shawn Faqua, Meg Otanwa