The Nollywood film industry is booming, and its recent successes in Box Office records and its improved quality in filmmaking are testaments to the industry's ascendant glory. Relevant data from the National Bureau of Statistics, Nigeria's data agency, shows that a massive 2,599 movies were produced in 2020 alone. The first half of 2021 shows a similar level of being busy in the industry – 1,051 films were produced and censored by the end of the year's second quarter. In Anglo-western Africa, this placed Nollywood ahead of both Hollywood and Bollywood in terms of the volume of releases.
These strides point to a need for proper documentation of the industry's successes through data. Not surprisingly, the use of data and documenting the same in Nollywood is still quite nascent. Except for efforts from parastatals like the
National Bureau of Statistics
and the
Cinema Exhibitors Association of Nigeria
, the data on Nollywood films, production, cast, crews, gross incomes, and other industry statistics are largely scarce. It calls for more efforts by other platforms that are dedicated to promoting quality data gathering in and for Nollywood.
This is a problem that has been of concern to entertainment journalist, Ghaniyah Olowoyo. "Data gathering issue, I believe, is a Nigerian problem. I don't think there is any industry or system in the country that has an adequate database. It is not surprising that the movie industry is also lacking in this regard. I do not think there is an accurate figure for the number of actors and filmmakers we have in this country. The ones who are properly registered with governing bodies like the AGN, TAMPAN, the Directors' Guild and others are, however, known and recorded. Unfortunately, anyone can decide to produce a movie or join a production in Nigeria without belonging to any association."
Because of this gap, she believes Nollywood would be in conflict with its numbers and database, unless there is a proficient step taken to address this challenge. "Because there is no record and accurate data, you hear some actors say I've been acting for over 25 years or I have acted in over 200 movies etc. You cannot refute that because there's no record and talk is cheap. I really don't think data and records have any impact on the output of any production. I don't see how it can improve cinematic experience. It is however in the best interest of members of the industry to have their records straightened out to ensure even distribution of resources," Olowoyo told the Film Conversation.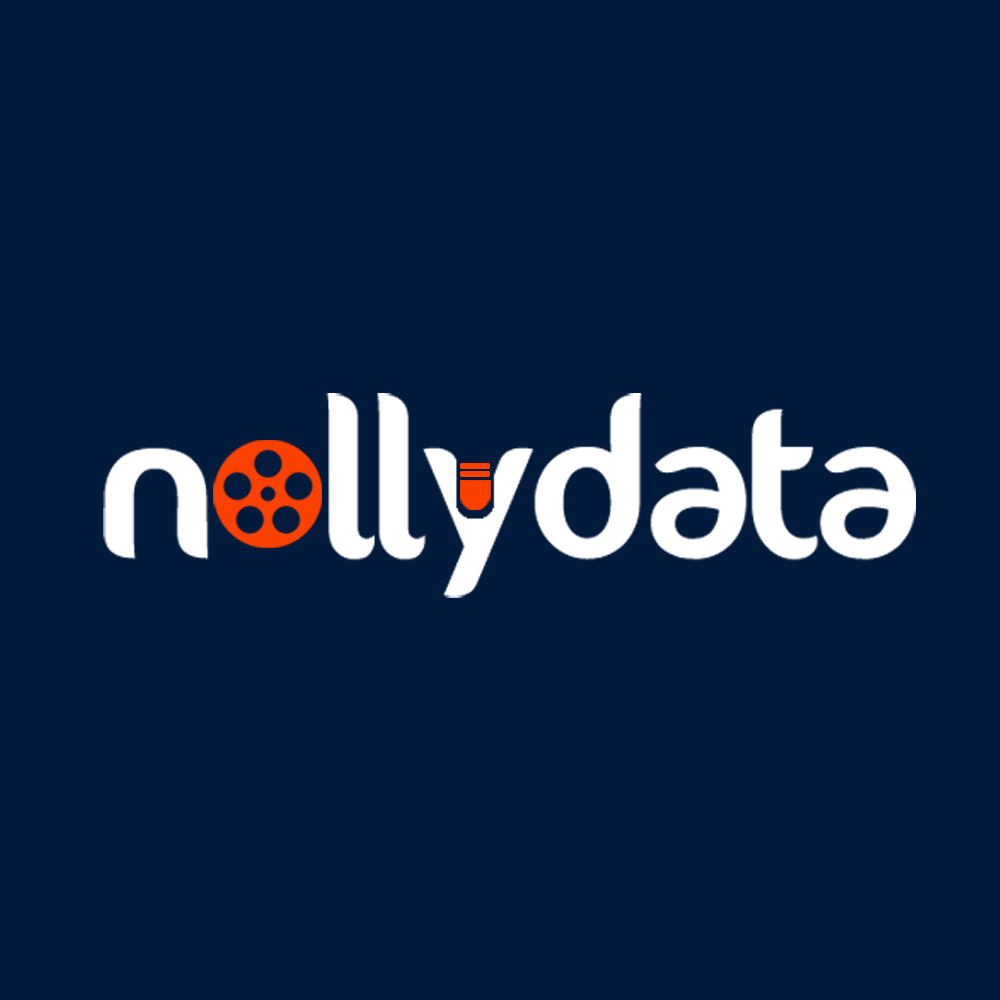 To address this,
Nollydata
is primed toward solving this problem. Founded by movie producer Chidinma Igbokweuche and actor
Ibrahim Suleiman
, the platform is aimed towards easing professional documentation on activities in the Nollywood film industry.
According to its Founders
, "the mission of Nollydata is to create a space that makes it easier to find information on all things Nollywood."
"Nollydata was inspired by the problems I was facing as a Producer/Director in the industry. While trying to make my first short film, I found it difficult to cast for the project. There was no way to find exactly what I was looking for. So I thought that it would be cool if Nollywood had a database where people can go and get information about Nollywood and the people that works in the industry. I nursed the idea for 3 years before actually joining forces with Ibrahim Suleiman to build Nollydata," Chidinma Igbokweuche explained.
Highlighting the project's objective, Chidinma mentioned that Nollydata has been successful in creating a go-to database on Nollywood. "Nollydata offers users an opportunity to create detailed profiles by simply signing up and filling out our form. When they have done this, they automatically have a personalized link that becomes like a CV on the go that they can share with potential employers at any time. A proper profile will have headshots, locations, monologues, previous projects and contact details. Also, Nollywood enthusiasts can visit the website to browse through the list of Nollywood movies on the platform."
Speaking on the reason for building the website, co-founder and Nollywood Actor, Ibrahim Suleiman stated that "a major challenge in our industry is staffing. When embarking on a new project, filmmakers do not have enough resources to even find information not to mention finding new faces to feature in the product. So, I figured we could attempt to proffer an innovative solution to this."
The project has been welcomed positively by industry professionals. "Nollywood has needed Nollydata for a long time so when we launched, the response was positive. Everyone said it was high time we did this. We are still working very hard to get more people and eyes on the platform and for it to be the go-to space when someone is looking for talent or information about Nollywood. It is a slow but steady progress," Chidinma told The Film Conversation.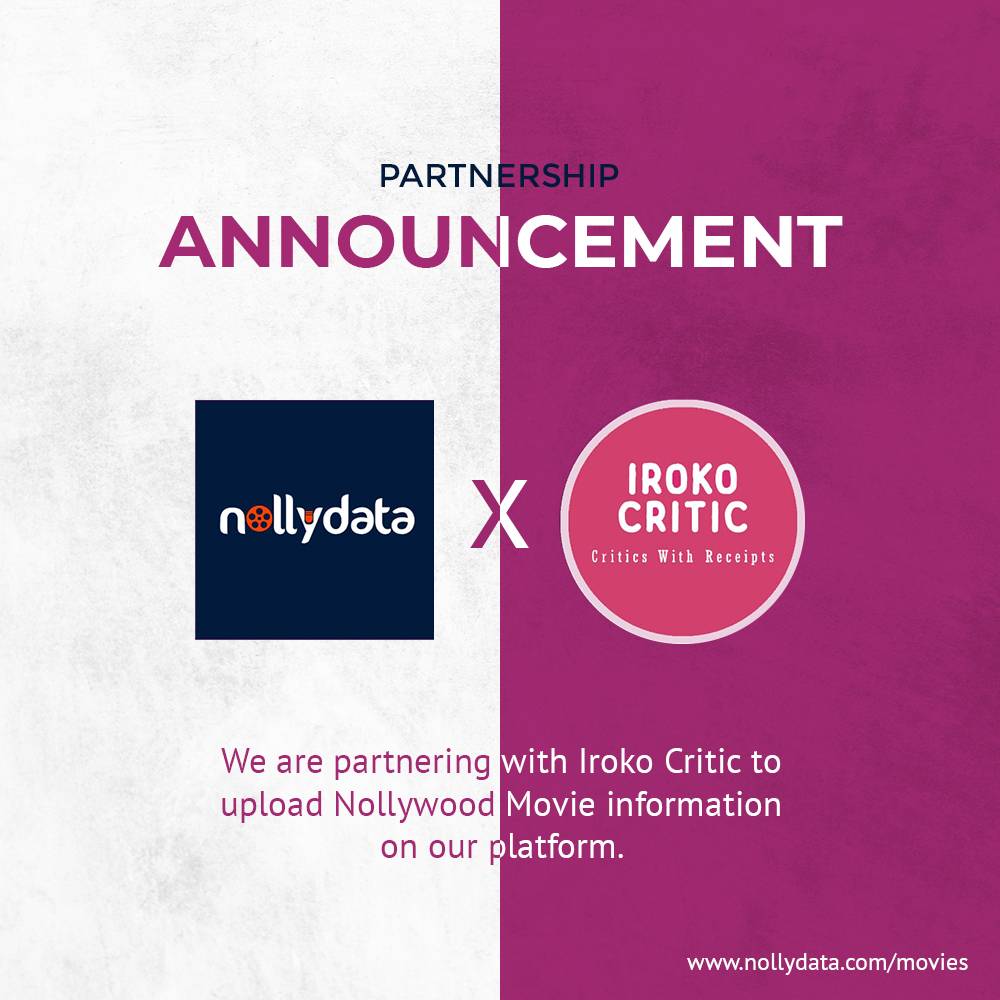 Towards solidifying its impacts and efforts, the platform
has collaborated
with the movie analysis platform,
Iroko Critic
. "We are super excited to be partnering with Iroko Critic. Nollydata is nothing without data which is why this partnership is very important. They will be uploading information about Nollywood movies which basically will bring Nollywood closer to the global world. Someone from any part of the world can visit Nollydata and discover Nollywood movies. They can read reviews and even find a direct link to watch the movies if they are available online. We are hoping to partner with more people. We have always said we can do it alone, We need the industry to work together with us," she mentioned.
Chidinma agrees that there is a need for more participation in gathering data and documenting Nollywood to create a more robust database. "Data is gold now. The world is operating based on data that is available and unfortunately, Nollywood is far behind but we will definitely catch up. We need more projects focused on gathering and analyzing the data coming out of our film industry. A few people like Nollydata, Shock NG, In Nollywood etc are doing this but we definitely need more," Chidinma stated.
Championing a new path towards statistics and database gathering in Nollywood has been difficult, especially for a new startup like Nollydata. "Gathering data is very difficult in Nollywood, It is almost non-existent but we are determined to succeed and do everything we can to make sure that every information shared is bankable. It is a lot of work and we are a very small team so it can be exhausting sometimes. If we get funding, we will be able to expand. We have really big plans for Nollydata," she told The Film Conversation.