I grew up in a community where scars are the trademark for respect; fame and street credibility. Unlike a facial model whose ascent could be bolted by a scarred face, in Ajegunle, scars are an identifier for fame and notoriety. It pushes you higher to the seat of authority.
My calm poses and absence of scars had made friends doubt my place of birth. Some interpreted my calm demeanour as a sham that will dissolve over time. Yes, I am from Ajegunle. But, unlike other residents whose nickname (Fogo, Scorpion, Big Fish) is bounded with violence, I distance myself from violent activities. Governmental neglect coupled with the paucity of educational programs to stimulate dreams often induces residents into violence.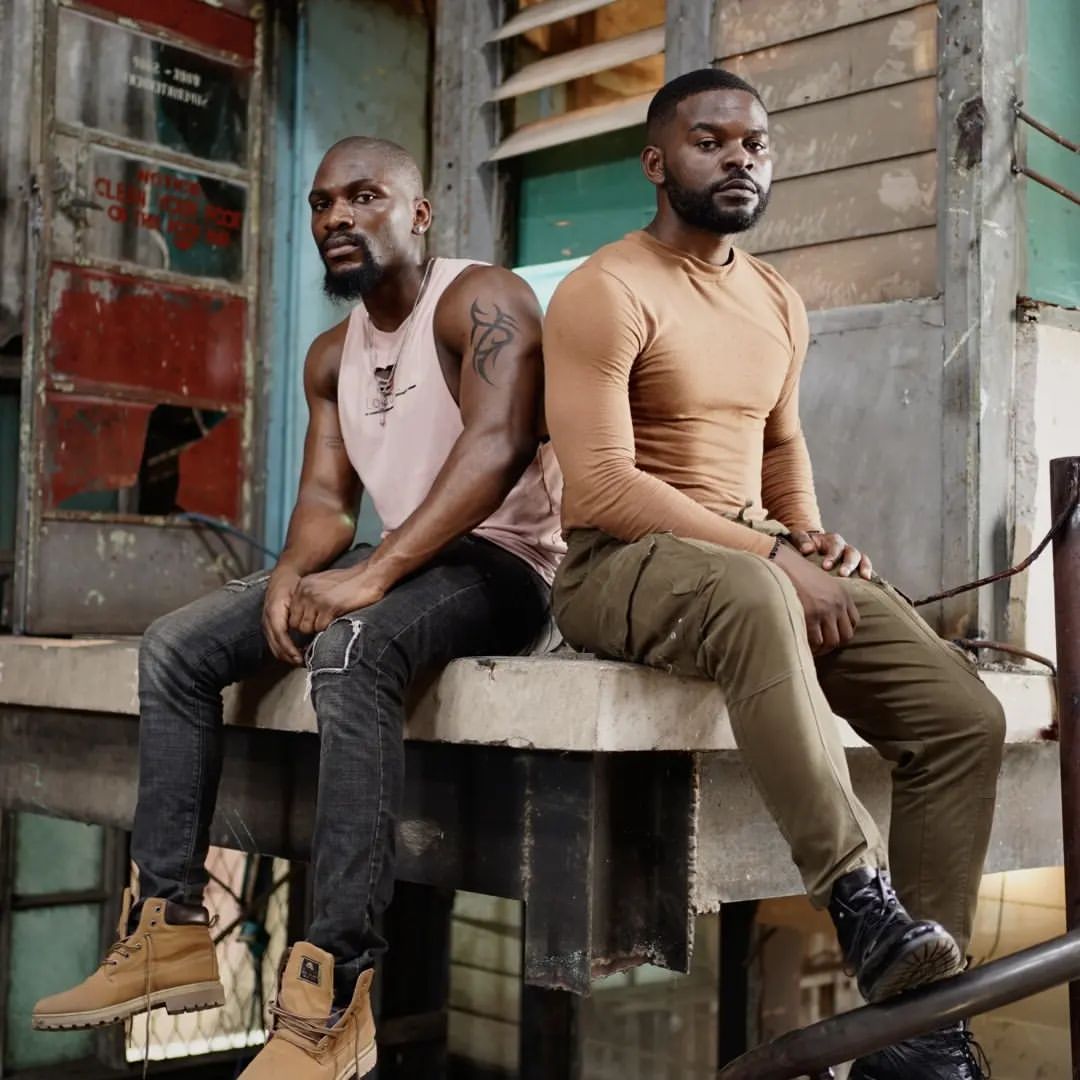 Why this memoir? In
Brotherhood
, Wale Adetula (Folarin 'Falz' Falana) while responding to his in-law's criticism of his brother, essayed by Tobi Bakre, said "I came from the exact same street. I chose to be a better man". Like Wale, I came from that street but have distanced myself from the trademark identity of Ajegunle residents. Now, to the film!
Contrary to filmmakers' opinion, Nollywood audiences have an intense interest in understanding the film industry and are passionate about its growth. What do Nollywood Film Club Twitter Spaces reveal?
Join our Twitter space on Saturday, September 24, where we 'Review Nollywood constructively, and iron clearly what could/can be better'https://t.co/o9WcWBGf5Y pic.twitter.com/WK9lDrG6Ac

— TheFilmConversation – Nollywood Reviews & Analyses (@TheFilmConvo) September 22, 2022
Nollywood audiences aren't gullible. Their concerns are valid. A 2-minutes scene shouldn't become 4 minutes — don't prolong the scene. Shots that reiterate each other should be edited during post-production. There should be cohesion. At least, strive for coherence.
Brotherhood beams light on Director Jade Osiberu's intelligence. The film's establishing shot defined the psychological history of Wale (Falz) and Akin's (Tobi Bakre) life decisions. Witnessing the robbery and killing of their parents (Mercy Aigbe and Deyemi Okanlawon) they took varied decisions. There are a few scenes that hold snippets of Kalashnikov Professor—esque (of Money Heist) intelligence. While you might doubt Kala's intelligence and affinity with Professor, Izra (OC Ukeje) testified. His occasional reminiscence of their childhood escapades is enough proof.
There is no pretense here. Abdul Tijani-Ahmed and Jade Osiberu's script paid minimal attention to the psychological and biographical procession of Kalashnikov and Wale's life. Its attention was to the sequential plot arrangement of two twins who followed opposing pathways. But, is that all about Brotherhood? No. The script's adherence to a seemingly single plot gives prominence to a subplot that could be gotten in hindsight.  What is the moral lesson?  Trust the audience. Yes, your film is a puzzle. But, don't ruin their experience with excessive hints.
Holding to the opening song of B A H D, Falz is "Another Me" in this crime thriller. The cringey accent he inherited on the set of Jennifer's diary had been scripted off. Basket mouth and Mr. Marcaroni, repping standup and Instagram comedian, had been distanced from making us laugh. Shadow (Bright Okpocha ' Basketmouth') cast a spell of fright among his gangs; Seyi Awolowo, Boma Akpofure, Tony Tones — the madam of the gang, Zubby Michael. Mr. Macaroni provides intelligence for the heist.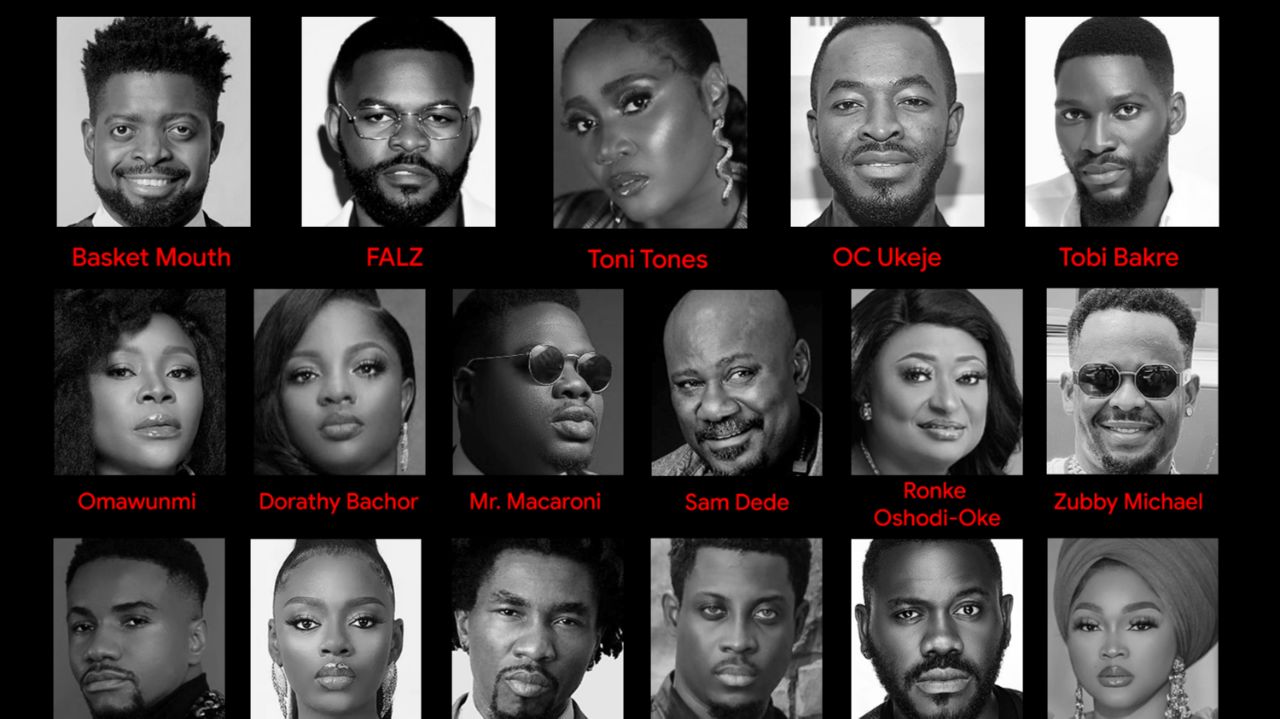 The drudgery of being a Producer and co-writing the script of the film didn't weigh down Jade's responsibility as the Casting director. The closer-to-reality gunshots, incredible stunts and flipping of the Police car aside, her casting and her judicious use of the actors will earn Brotherhood some more credence. Nollywood casting directors should take a cue. Stop the one-dimensional casting of comedians. Broda Shaggi could do better than just shouting.
One could easily churn out a list of movies that refuse to live up to their hype. Box office statistics and watch hours on streaming platforms are filmmakers' measurements of success. A premonition I had on attending Brotherhood's premiere is that a film distance from will attract its audience. While the presence of crew members, producer (Jade Osiberu), and the A-list cast could have inspired the clapping— as an act of solidarity, the minute-by-minute standing, and dancing ovation that the film screening enjoyed could allow us to foresee its box office hit. Well, we shouldn't make a hasty prophecy.
Brotherhood is now showing in a cinema near you.
---
Produced By: Jade Osiberu
Written By: Abdul Tijani-Ahmed
Lead Cast: Tobi Bakre, Tony Tones, Falz, Basketmouth, Zubby Michael