Trends are crucial and important to the growth of an industry, as they boost engagement and interest in the industry's strides, and give room to elicit insightful conversations towards boosting the space. An important example of this is how trends have pushed Tech towards becoming a widely-sought career option, and Afrobeats into the halls of acceptability. Also, trends push industry relevance to its top echelon, as it is a bold signifier of the retention of attention of the public.
Nollywood as an industry is uplifted by trends, pushing its movie productions to the attention of the viewership. Movies like Blood Sisters, King of Boys and many others have been held in wide acclaim because of their fusion into film trends, sustaining attention and criticism from their audiences. Documenting trends is important in an attempt to boost the image of Nollywood, and this is why industry professionals like entertainment journalist, Ayo Adams, have established a popular entertainment review platform, Nollywood Circle, towards boosting industry trends, influencing film culture and navigating discourses in Nollywood.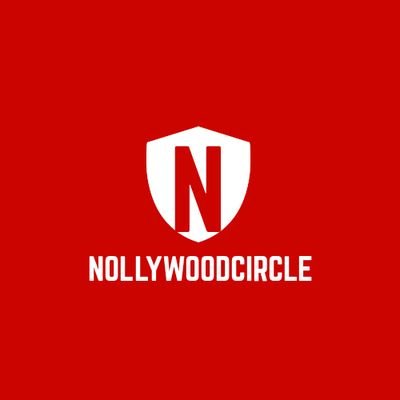 Nollywood Circle
is geared toward telling stories about Nigerian filmmakers, its Founder and Curator,
Ayo Adams
, tells The Film Conversation.
"Nollywood Circle is a brand that I created to tell the stories of Nigerian filmmakers, from past to present. It is inspired by my desire to tell stories of people shaping and bringing exciting innovations to the industry. Also, for a long time, I realized there is a need to digitalize the footprints of industry players, for reference, today and tomorrow. So, I started this brand."
For the platform, trends have been much easier to push via social media. "At Nollywood Circle, we have been able to employ social media networks to our advantage. We are always in a continuous attempt to understand the audiences on different platforms and how best to make content appealing to them. We have featured numerous Nollywood players on our platform, conducted interviews with them, and analyse projects while collaborating with other media platforms. What we have been able to achieve so far, is driven by our passion to tell industry story, understanding the power of social media and how close it brings you to the players of the filmmaking industry," Ayo stated.
Creative storyteller, Arts af​fi​cio​na​do and Director of the From The Blues Initiative, Rukayat Ogunlana, thinks platforms like these are bound to enhance cinematic experiences. "I feel that the cinematic experience embodies a lot more than just the end product which is the movie. It transcends beyond just watching the movie because there's a lot more to the process of movie making (pre and post production). There are platforms that promote the works of Nollywood through written and visual reviews and I believe strongly they also contribute to the cinematic experience."
When asked if the platform is only limited to Twitter due to the ability of the platform in performing the public square function, Ayo Adams explained that Nollywood Circle grows beyond the micro-blogging app, and its diversity in adopting multiple platforms has been a core reason for its success.
"First of all, I will like to inform you that Nollywood Circle operates beyond Twitter. We started from Instagram, where we currently have over a hundred thousand followers. To generate interest for the project is through consistency and reinvention. We study our medium and the audience's reception, this helps us understand how best to invite them to see what we are doing for the culture. So far, the reception is outstanding, we will keep growing with everyone."
Steering trends in Nollywood, one of the biggest movie industries in the world is no small feat. "Personally, I'm often in awe of the work that some Nollywood practitioners do. I think it'll be awesome if there are more platforms geared towards spotlighting them and generally opening a window through which one can view the process of movie making beyond just watching the movie," Rukayat told The Film Conversation.
"The major challenge is financial constraint," Ayo laments, citing a popular hindrance for many startups geared to promoting film culture. "There are limits to what we can do, because we have to constantly think about our budget and how it'd affect future plans."
The evolution of Nollywood necessitates the need to create diversified streams for portraying its stories and perspectives. Expressing hope at this progression, Ayo Adams is optimistic that platforms like Nollywood Circle are bound to steer the journey towards an enhanced film culture.
"Every day, you know, it is exciting to see the African film industry evolve. Over time, there are new perspectives and popular stories are being told in unique ways. I think we have not started yet, this is just the tip of the iceberg, and there is room for more. More projects that focus on the African cinema will come and many people will attest to the creative ingenuity of African storytellers in years to come," he mentioned.