'Namaste Wahala' tells you that love is such a beautiful thing. It appears even a lot more fantastic when portrayed on celluloid with the characteristic grandeur of filmmaking. Then, imagine if such was a result of the combination of filmmaking efforts between two of the world's most significant movie industries.
Though touted as the first Nollywood-Bollywood co-production, 'Namaste Wahala' is not. Chukwuma Osakwe's 'J.U.D.E', released in 2011 is a more bonafide debut collaboration between Nollywood and Bollywood. It was filmed in both Lagos and Chandigarh in the North Indian state of Punjab and starred the revered Amitabh Bachchan. Nonetheless, this doesn't lessen the significance of Hamisha Daryani Ahuja's directorial debut by any bit.
The first time I heard about the businesswoman-turned-filmmaker was on Pulse's Loose Talk Podcast where she shared her experience as an Indian woman who has lived the most part of her life in Nigeria. She came off as intriguing. Hence, when she, last year, announced the wrap of the production of her film, 'Namaste Wahala', I couldn't wait to see the film.
And I mean that as a cinephile and also as an ardent fan of not just Hindi cinema but the entirety of the Indian film industry – Tamil, Telugu, Kannada, Malayalam, Bengali and Assamese films inclusive.
Plot
'Namaste Wahala' kicks off with a romantic thump. Didi, played by Ini Dima-Okojie is the daughter of Ernest Nwigwe essayed by Richard Mofe-Damijo who is basically reprising his role as the high-society lawyer from series like 'Castle and Castle' and films like 'Chief Daddy'. The film opens with Didi having a collision with Ruslaan Mumtaz's Raj character at the beach. Raj is Indian but has been working as an investment banker in Nigeria for a couple of years. He falls in love instantly with Didi and told his Nigerian friend, Emma, about his feelings for Didi. He, however, has no means of reaching her.
Meanwhile, Didi, also a trained lawyer has opted for offering legal representation to victims of abuse at an NGO run by – well, an Indian – Leila, played by the Director herself, Hamisha Ahuja. The story then starts to pursue two different themes.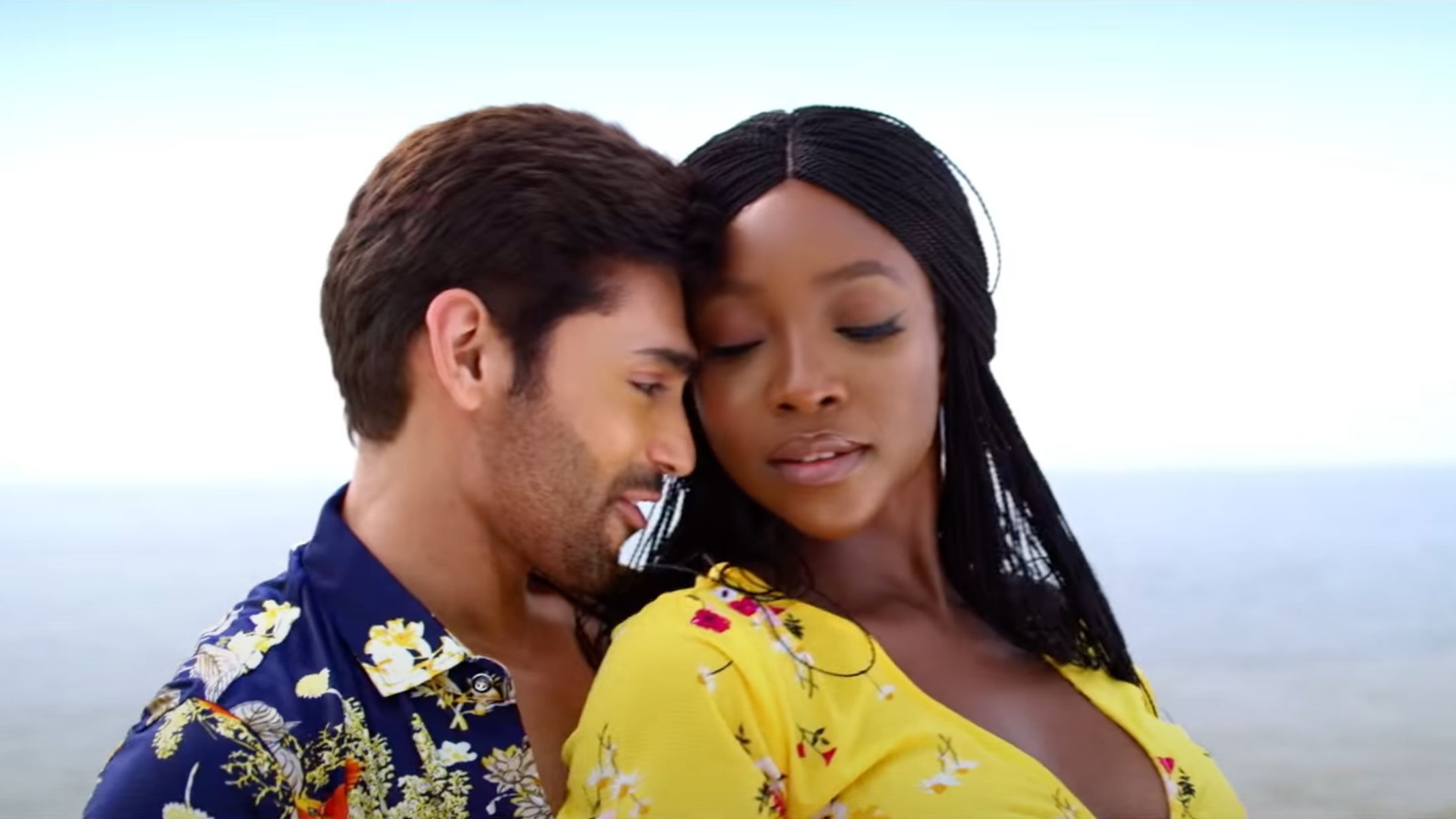 On one hand, Didi fell in love with Raj after Raj found her at a fundraising event organized by Leila. However, their relationship is met with resistance from each of their parents except Raj's dad. On the other hand, Didi and her dad had a fallout after a clash of interest between their choice of who to offer legal representation to. Didi went with a helpless Jane, who has been a victim of assault, and on the other end is her father's company defending the accused. He's a character named Raymond, played by BBNaija's Frodd for whom the screenwriters had only written two things – a single breath of dialogue and a thunderous slap in return.
Didi struggles between appealing to Raj's mum and affirming to her Dad that she could practice law. Both themes then sway with a shrill screenplay that is barely layered but kept afloat with crisp and punchy dialogues.
Screenplay
The screenplay of 'Namaste Wahala' is as much of its strength as it is its nemesis. Nothing could hardly go wrong with a screenplay that has the right measure of promptness. The film doesn't sag or lag. It pulls you with a rollout of scenes that are appropriately paced. However, Ahuja takes the easiest route of writing a film that is too familiar to both film industries; that too with a sprinkle of dialogues that lacks deftness and falls flat.
The opening of the film feels like a Aditya Chopra or Karan Johar movie but is made in Lagos, Nigeria. The meeting of Didi and Raj with the characteristic moment of locking eyes will remind you of many Kajol and Shah Rukh moments. This scene sets the tone for what is to come in the rest of the film. It is, however, also the movie's silliest scene and Director Hamisha Ahuja allowed it to play into the Bollywood stereotype. Raj and Didi would lock eyes; walk into each other's path and writers Diche Enunwa and Temitope Bolade-Akinbode would have to employ the help of Emma, Raj's friend to have them go their separate ways.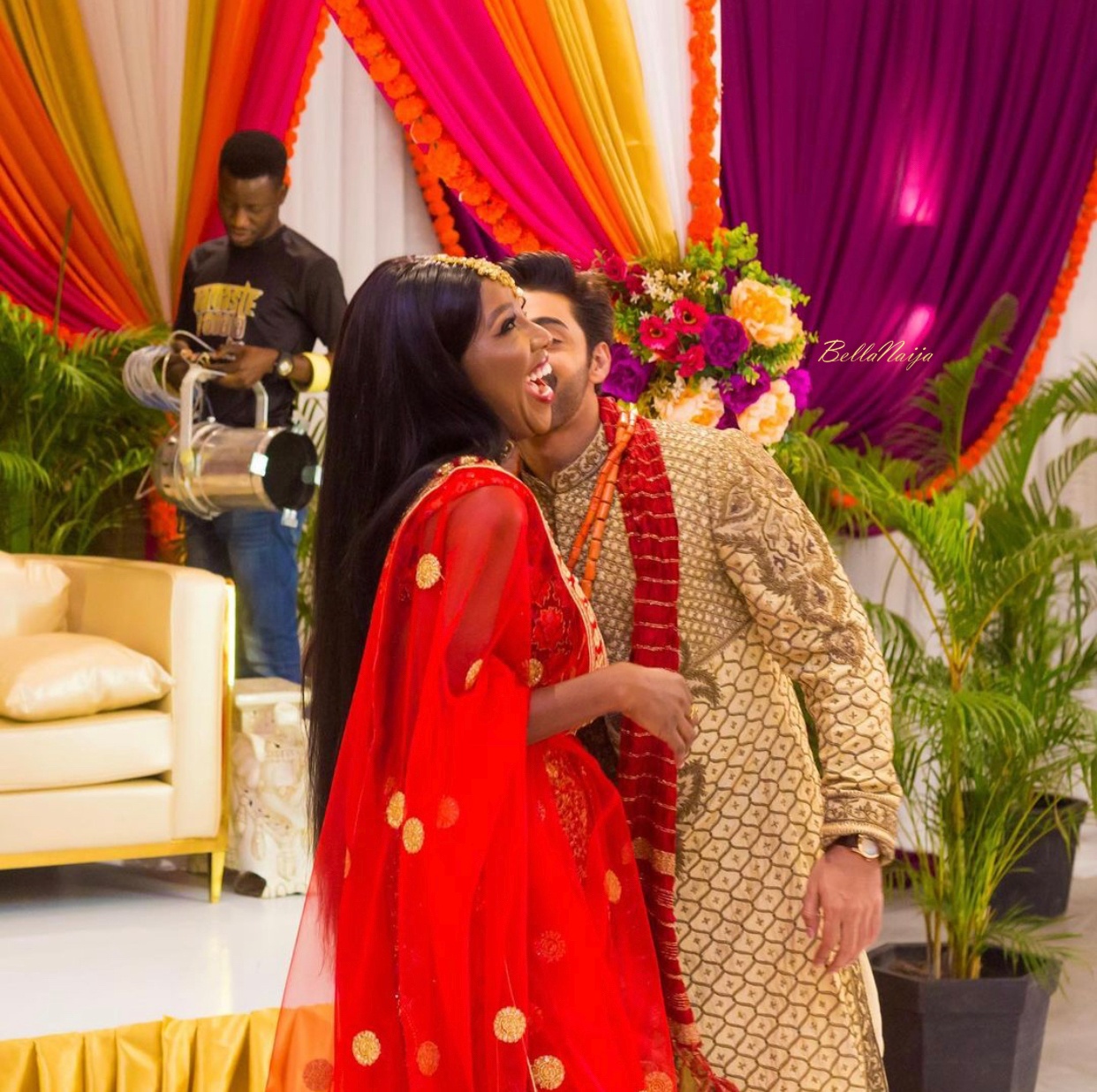 When Raj opens up to Emma that he would marry Didi only a few hours after meeting her for the first time, the latter exclaims; "e for work if to say na Nollywood". This is a misfire. The referencing could have been done better.